On a vacation and not going to the beach…! That's just impossible.
Beach is the place which is like the main course in the platter of vacation. Roaming at the beach and enjoying the mystic scenario of the sea is not just awesome but like the relaxation of mind.
So, why not enjoy it with a bike? Yes, a bike!
Not all the bikes are made to be ridden on the beach but there is a special kind of bike which is just made to be on the beach. Those are the BEACH CRUISER BIKES!
Cruiser Bikes are a very special category of a bike which comes with special kinds of tires, simple frame design, and different braking systems which are all specially designed for the beachy region.
Those bikes were actually only cruiser bikes and their purpose was short-distance commuting, relaxing during vacations, and ETC.
But during the time they got the name of Beach Cruiser Bikes and how you will get to know below on this article.
Here, in this article, we are on an approach to suggest some best featured and durable Best Beach Cruiser Bikes along with related facts and a précised buying guide. Let's ride!
Best Beach Cruiser Bikes Comparison Table
Best Beach Cruiser Bikes Review
1. Firmstrong Urban

(paid link)

Lady Beach Cruiser Bicycle
With the best riding experience, Firmstrong offers the best beach cruiser bicycles with a classy look, fashionable appearance, and durability at its level best.
This one comes with a stylish classic cruiser frame with a curvy girlish design that is made of steel. Its upright relaxed riding position keeps the riders back and shoulders in a very comfortable position.
It's not just available in single speed but also available in different gearing options like 3-speed, 7-speed, and 21-speed for different riders.
The extra comfortable foam grips added with this bike gives a pleasurable feeling to the rider's hand during the ride.
This bike comes with both coaster brake and hand brake. As common on every cruiser, this bike comes with backpedaling coaster brakes but it also comes with the hand brakes for those who don't feel comfortable with the coaster brakes.
The extra-large dual spring comfort cruiser saddle of this bike offers a very comfortable sitting position to the rider.
In different wheel size, this bike is available also for riders of different height like 24 inches (4- to 5-foot riders), 26-inch (5- to 6-foot riders). Sized for 5 to 6 feet tall.
This bike weighs 38 pounds which is ideal for a cruiser bike and with its 2.125-inch white wall balloon tires its easier to ride on sandy roads. This one is the best women's cruiser bikes-2019.
Key Features
26-inch women's single-speed cruiser
Classic steel cruiser frame
The upright relaxed riding position
Comfortable foam grips
Two type of braking system
External fenders
Dual spring comfort saddle
Different wheel size
Ships 80 percent assembled
2. SixthreezeroEVRYjourney

(paid link)

Step-Through Hybrid Cruiser Bicycle
This product is a versatile hybrid women's beach cruiser bike. As it says in the name it's a hybrid bike which means it can be ridden not only on the beach but also perfect for short distance roads, commuting, and grocery.
It comes with a 17.5-inch swooping step-through aluminum frame which is a perfect combination for cruising, commuting, and leisure providing maximum comfort with a lightweight.
The upright riding position helps to keep the back and shoulder in a very comfortable position. Also, the foot-forward design gives a proper leg extension to the riders.
the
This one doesn't come with a coaster braking system but front and rear handbrakes so it's easier to handle than others.
Stylish, curvy frame this one has which gives it a glamorous look and the dual spring extra large saddle gives extra comfort.
It has extra adding's like matching fenders and a rear rack for optional baskets and panniers. Its 26-inch semi-slick tires give a stable ride with easy-rolling to its riders.
Features
Hybrid cruiser bicycle
5-inch swooping step-through aluminum frame
Upright riding style
Foot-forward design
Up to 300 pounds load
7-speed Shimano external hub
Comfy dual-spring saddle
Matching fenders and rear rack
95-inch wide whitewall semi-slick tires
3. Sixthreezero Around

(paid link)

the Block Women's Cruiser Bike
This one classic curvy women beach cruiser bike by the manufacturer Sixthreezero. By name and features, it's a cruiser bike but this one is also suitable for casual riding and comfortable for neighborhood riding.
It has a 17-inch durable stylish steel frame that gives it an extraordinary look and comfortable riding posture. The upright riding style keeps the back and shoulder comfortable.
This one has dual spring extra comfort saddle which makes it more comfortable to its riders. Also, the wide handlebars and foam grips make it more comfortable to ride.
Its 3-speed Shimano internal hub with easy-to-use nexus shifter makes this bike easily handleable on longer distances and moderate hilly roads.
The most interesting thing is, this one is available with both handbrakes and backpedaling coaster brakes. So, more to choose.
The 2.125-inch waffle tread tires of these bikes which is available in both 24 and 26 inches can help to cross smoothly on bumpy trails.
Not only the 3-speed Shimano internal hub gearing system but it is also available in three more different gearing options for different users.
It comes with blacked-out components for adding more style. This one includes a rear rack for additional baskets or panniers. This one fits from 5-feet to 6-feet, 2 inches tall and ships 85% assembled
Features
The classic, curvy design
17-inch durable steel frame
Upright riding style
Dual spring saddle
Wide cruiser handlebar
Foam grips
3-speed Shimano internal Hub
Easy-to-use nexus shifter
Handbrake and coaster brake
26-inch Aluminum wheels
Waffle tread tires
Blacked out components
This bike is a 1-speed classic design cruiser bicycle ideal for cruising, short-distance commuting, and for grocery works. This one is one of the Sixthreezero Cruiser Bikes.
This bike's 17-inch classic curvy cruiser frame design with a very comfortable upright sitting position makes it suitable for any rider. Its added front and rear fenders make it perfect for grocery works.
Its balloon tires make it comfortable ride on slightly hard trails. It also has extra-wide comfort saddles with dual springs to make rides shock resistant.
The pedal backward coaster brakes of these bikes make them easily stoppable anywhere. Their specially crafted crank machines help them to roll smoothly on almost every track.
Because of not having any wires on them they are quite easy to operate and maintain. Their classy look makes them look smarter.
They are available in a variety of colors and choices. With their single-speed choice, they are perfect for an afternoon ride.
These bikes are sized for 5-feet to 6-feet 4 inches tall. They are a good choice of cruising if you want your bike to last more. This one ship 85% assembled.
Features
Women 26-inch 1-speed bicycle
17-inch beach frame design
Balloon tires
Extra-wide comfort saddle with dual springs
Pedal backward coaster brakes
Specially crafted crank machines
No use of cables
If anyone has an idea like cruiser bikes are girlish things, that's completely a wrong idea. As these bikes made for women, they are made for men also.
Not very much of difference but there's a slight difference in the design of man and women cruiser bicycles. This Firmstrong Man Beach cruiser is a perfect cruiser made for men.
This comes with 19-inch frame 26-inch aluminum wheels with manly simple frame design. It's a single-speed bike with pedal backward coaster braking system makes them brake smoothly.
They have a dual-speed comfy oversized seat for providing extra comfort to their riders. Their 2.125 whitewall tires are just perfect for a pleasurable ride.
Their wide handlebars with highly soft foam grips offer extra relief to the rider when riding.
They are available with different gearing options for different riders. They are designed with a higher tube height to look more manly.
They are sized for 5 feet 4 inches to 6 feet 2 inches tall rider. External parts can be added to this bike separately. They weigh exactly 38 pounds without external adding's.
Features
Classic cruiser frame
The upright, relaxed riding position
4 gearing options
Comfortable foam grips
Coaster brake and hand brake
External fenders
Dual-speed comfort cruiser saddle
Made of steel
Different wheel size
Wide handlebars
This one is a seven-speed men cruiser bicycle with thick top tube design for a more manly beefy look. It's a 26-inch and also available with different tire size and different gearing options.
The 19-inch extended frame design of this bike creates more space between the rider and the handlebar for a more relaxing and comfortable ride.
It comes with all-black stylish balloon tires that are extra wide for a more cushioned ride. This bike comes with backpedaling coaster brakes which are compact and perfect for a cruiser bike as they are very easy to handle.
Their oversized saddle with shock observant dual springs adds more comfort when riding. The handlebars of this one are wider than others which keeps the rider's hand and back position in a very good state.
The synthetic leather grips of this two-wheeler give it a more stylish and glam look. It is available in three different gearing options like single-speed, 3-speed, and 7-speed for different choices. they are the best cruiser bikes with gears.
The seven-speed one comes with hand brakes. External fenders can be added to this bike. It has different sizing which fits for 5 feet 4 inches to 6 feet 2 inches tall.
The bike ships 80% assembled and weighs 43 pounds as the frame is made of hard durable steel.
Features
Thick top cruiser frame
The upright relaxed riding position
Three gearing options
Stitched synthetic grip
Coaster brake and hand brake
External fenders
Dual-spring comfort cruiser saddle
Steel made
Different wheel size
2.125-inches wide balloon tires
7. sixthreezero Around

(paid link)

the Block Men's Cruiser Bike
A stylish and more durable men's cruiser bike by the pioneer manufacturer Sixthreezero. This one is a classic, curvy men's beach cruiser bicycle with a 19-inch durable steel frame.
This bike with its all features is a perfectly designed bike for riding on the neighborhood and beachy tracks. Also, the upright riding position of this bike keeps the riders back and shoulder in a comfortable position so the rider's important joints remain healthy.
It comes with an extra-wide dual-spring saddle that offers the riders more comfort when riding. The wide cruiser handlebars and the foam grips make the bike look more stylish and keeps the rider's hand in a comfortable position.
The single-speed edition bikes perform great on flat tracks. They have pedal backward coaster braking system which makes them stop easily on any terrain.
26-inch, 2.125-inch large waffle thread tires are just the best for cushioned riding with easy rolling. This bike is also available with four different gearing options for riders of different choices.
Different variety of wheel size also for riders of different height. This one fits for rider 5 feet to 6 feet 4 inches tall.
This bike comes 85 percent assembled when shipping and weighs 45 pounds.
Features
the classic, curvy design
19-inch durable steel frame
Upright riding style
Dual-spring saddle
Wide cruiser handlebar
Foam grips
Pedal backward coaster brakes
125-inches aluminum wheels
Waffle tread tires
Optional baskets and panniers
This lovely half and half bicycle are worked from an aluminum frame with 7-speed gears that are perfect for visiting rides, urban driving, cruising around town, and light trail riding.
The apparatuses are by Shimano – a confided in brand in rigging settings. With enormous 26″ wheels, this bicycle is the ideal tallness for the normal measured man and is best fit for riders who are at any rate 5'6″ tall – it is a one size fits all bicycle after that recorded stature.
The solid development of the bicycle and the consideration and meticulousness is clear operating at a profit matte of the majority of the embellishments and completions.
This loans to the predominant look of the bicycle and makes it enjoyable to take a gander at and ride. The seat is produced using a manufactured cowhide and offers an agreeable ride; different half breeds in this value range need the seating office, yet this bicycle offers an extraordinary ride and worth.
It includes a thick froth which makes an unpleasant trail or harsh street feel like you are floating on water. The tires are very thick: more than 2″ and give magnificent footing and speed control out and about or light trails.
While this bicycle is intended for men, it offers a low, nearly "venture through" structure, which makes it simple to mount and descent instantly.
This structure is commonly saved for ladies' bicycles, yet it adds to the interest of the plan and makes it significantly all the more intriguing to take a gander at.
Additionally, the situation of the seat makes this bicycle entirely agreeable to ride since it bolsters an upstanding riding position and diminishes weight on the lower back for riders.
Furthermore, the accelerating activity is "foot forward" which loans to the easygoing style of the bicycle and gives an easygoing riding background. There is no weight on your knees when you are riding this bicycle.
Features
Men's hybrid cruiser bicycle
19-inch swooping aluminum frame
Upright riding style
Foot-forward design
7-speed Shimano external hub
Front and rear hand brakes
Black matte frame
Dual-spring saddle
Foam grips
Matching fenders and rear rack
Whitewall semi-slick tires
9. sixthreezero Men's

(paid link)

In The Barrel Beach Cruiser Bicycle
this one the manufacturer Sixthreezero's one of the top three 26-inch hybrid men bikes. As it is one of the best products it has its own reasons to be the best.
This one has a low profile, 18-inch extended steel frame which gives it extreme durability. Also, the forward pedaling design gives the rider a great experience of a smooth ride which is great for the tall riders.
It has extra-wide balloon tires that give the rider a comfortable and cushioned riding experience. The extra-large saddle of this bike with dual springs helps the rider pass through the bumpy roads comfortably.
The pedal-backward coaster brakes of this bike make it easier to stop in any situation. The specially crafted crank mechanics helps the bike to roll smoothly on paved, hard-packed, and dirty paths.
This one is available with a variety of seat colors with matching grips for different choices. this bike fits for riders 5 feet 4 inches to 6 feet 4 inches. This one ship 85% assembled.
Features
low profile
18-inch extended steel frame
Forward pedaling design
Balloon tires
Extra-wide comfort saddle
Pedal-backward coaster brakes
Specially crafted crank mechanics
Variety of seat colors
Foam grips
This Firmstrong beach cruiser is fitted with a thick top cylinder. The bicycle is fitted with front and back bumpers which make it an exceptionally extraordinary instrument for riding through sloppy and water-filled situations.
The bicycle is a perfect alternative for riding to the shoreline, cruising through town, driving to work and notwithstanding riding on asphalt surfaces.
Aside from being worked for successful usefulness, the bicycle is likewise improved with plenty of stylish highlights that each lady needs.
For example, the bicycle has painted edges that upgrade its tasteful worth and bid It is fitted with wide tires that give you a fantastic grasp.
The bicycle is intended to convey as much as 350 pounds, and this makes it an entirely reasonable catch for ladies of various weight levels.
It is fitted with a sleeve monitor that ensures your jeans as you ride It can suit ladies of various statures.
It is structured with a more prominent degree of solace because of the ruler size seat that is fitted with double springs, that guarantee that stuns are consumed and you ride with undisrupted comfort.
Its movable handlebar and seat give you the opportunity to get the sort of tile and tallness that you need and your ride.
This implies you can ride without undue uneasiness. The bicycle is fitted with a solid and sturdy body that is likewise set apart by painted edges that are not helpless against rusting.
It is structured in view of your wellbeing because of the incorporation of front and back reflectors that make you progressively noticeable in the night and foggy climate.
The accessibility of the bicycle in various hues and speed levels makes it a perfect choice for some ladies on the grounds that their expense fluctuates with the shading and speed level.
Features
Fashionable and curvy
Easy relaxed riding
Hawaiian floral decals on the frame
Chainguard
Sleek cruiser design
5-inches durable steel frame
Elegant thick top tube
Included front rear fenders
White-wall balloon tires
Coaster brakes
Oversized seat
Wide handlebars
Synthetic leather grips
CLICK HERE TO BUY FROM AMAZON
Buying Guide
Know what beach cruiser bike is
Among all the categories of bikes available in the market, these bikes which are known as cruiser bicycles or beach cruiser bikes or motorbikes come with the most decent, formal and customizable look.
These bikes have differences almost in every aspect of other kinds. They are just built to be comfortable. They are not regular or exercise bike like Cyclocross bikes but they are leisure bikes.
Their parts and outlook also don't match with any other bikes. Their frame design is authentic which is made of aluminum or steel curvy in design, big saddles with springs they have, usually, they consist of coaster brakes, and they are quite heavier than other bikes. Aluminum beach cruiser bikes are lighter in weight.
External adding's can also be added to these bikes like travel bags, carrier baskets, headlamps, etc.
These are the bikes which are made only for comfort and pleasure, not for racing.
Why it named as Beach Cruiser
As history says, bikes are one of the first wheeled vehicles human-invented. By the time they became our best mate. Many of their categories invented as per need. Cruisers also invented for a purpose and reason. They have their own history of invention.
After these bikes were officially introduced, they got famous in the U.S. during the time of the 1930s to 1950s.
The bike manufacturer company Schwinn was the pioneer company to manufacture cruisers. In 1933, Mr. Schwinn by using the expired parts of the motorcycle manufacturing company Henderson and Excelsior designed these bikes mirroring cruiser motorcycles.
In 1934, the AERO CYCLE was the first successful cruiser bike by Schwinn.
After the 1950s these bikes started to lose their fame because of other categories of lighter and stylish bikes. Later, during 1960s people started to use these bikes again as luxury and also a symbol of authenticity.
Mostly they were used on the beach during vacations. So, they got their new name as "Beach Cruiser Bikes".
Classifications
Beach cruiser bicycles are classified as totally a different category of bike. The astonishing thing is, these bikes have different kinds of their own type.
By the riders, frame designs, and mechanism these bikes are mainly categorized. The categories they are differentiated are:
Classic cruisers
This one is the classic design of cruiser comes with curvy frames, long handlebars, big saddle with springs, front basket, and wide tires.
This the most casual category of beach cruiser bikes.
Low-rider cruisers
These are actually showing bikes with the flavor of cruising. Their frame designs are quite lower in posture comparing other cruiser bikes. The handlebars are longer in shape like the "ape hangers" of chopper-style cruiser motorbikes. They are especially known for their funky style and look. These bikes seem a bit problematic on harsh tracks because of their low posture.
Stretch cruiser bikes
These are family type cruiser bikes having more than one seat. More than one rider can ride these bikes. They are perfect for family tours.
These bikes have fun and joy of riding in itself. They sometimes get hard to control on turnings and high roads because of having more than one rider.
Multi-speed cruisers
They are saying on their name what they are. These are actually geared Beach Cruiser bikes. Very modern category of cruiser bikes which comes with different types of gearing system.
3, 7, and 21-speed beach cruisers are available now in the market.
Chopper-style cruisers
These are not the cruisers to be ridden on the road or beach but to be on display on your drawing rooms wall. They are made in the structure of chopper-style motorcycles. They are custom beach cruiser bikes.
They look like them. They are not mass manufactured bikes more they are like limited edition custom bikes. So, if you are on a search of a fancy bike to hang on your gallery these ones are the right choice.
What makes the beach cruisers different?
Casing
Cruiser bicycles casings are especially not the same as different bicycles like street bicycles or trailblazing bicycles. They have a curvier and gapped outline on them. There is a third help bar on the vast majority of the cruiser bicycles for more help. These days, a portion of the makers are utilizing aluminum for the bicycle outlines yet, for the most part, the steel edges utilized in these bicycles for quality and strength. Perfect measurement of your bike is very important for a smooth ride.
Tires
These beach cruisers have the most exceptional and greater in size tires looking at different bicycles. The vast majority of them have whitewall inflatable tires on at that point. 24 to 29 crawls in wheel size they are usually accessible on the market. More often than not mounted wire-talked edges are utilized on these bicycles.
Seat
The cruiser bicycle seat is the most one of a kind from others. They have curiously large saddle than different bicycles with additional spring and solace. Their seats can expend more stun on rough tracks.
Handlebars
These bicycle handlebars are longer and more curved formed to get the rider extreme solace and better authority over the bicycle.
Pedals
Their pedals are particularly not the same as others. As they are generally known and get ridden on the shoreline, on the shoreline the greater part of the individuals doesn't wear shoes. Along these lines, their pedals are generally made of plain rubbers for the rider comfort. Some of them have various examples on the two sides of the pedals for various occasions whether on the shoreline or on street.
Braking
Cruiser bicycles have in the vast majority of the cases had a pedal in reverse breaking framework as opposed to having power through pressure or handbrakes like different bicycles. Those bicycles slowing mechanisms are called napkin brakes or coaster brakes.
Outfitting
These bicycles are really imagined with single-speed drive trains. The single-speed cruisers are the most renowned moreover. These days 3, 7, and 21-speed cruiser bicycles are additionally accessible in the market.
Why need a beach cruiser ?
Purchasing whatever you don't need is only simply squander cash. Things don't desire free. Furthermore, winning cash is never a simple errand.
Things being what they are when burning through cash, why not in a decent bargain? In the event that you are in a way to deal with purchase your cruiser bicycle, at that point it's critical to know the reason for getting it. To know, it is possible that you need it or not.
Here certain focuses beneath; to enable you to out to discover the appropriate response and make your spending commendable as it should be. The issues why you should purchase a cruiser bicycle are:
A little touch of Happiness
The fundamental and most significant motivation behind a cruiser bicycle is to create the ideal kind of pleasure during riding. On its name, it says, those bicycles are made for little more than simply making the most of your relaxation.
In the event that you are the person who needs to add some progressively amusing to your recreation time, cruiser bicycles are the best alternatives for you.
Solace
The cruiser bicycles can truly be known as the bicycles of solace. They have each conceivable component on them to guarantee the solace of its rider. Spring included a seat, upstanding loosened up riding position, surprising handlebars, and delicate pedal everything which can make the bicycle progressively agreeable is added to this classification.
Unwinding
These bicycles are really made to make your adventure increasingly agreeable than your goal. Not a solitary drop of pressure you need to take during riding these bicycles. They are the vehicles that simply placed your body in a loosening up stance and expels pressure more than giving.
Conveying capacity
Cruiser bicycles are heavier than different bicycles in correlation. As they are heavier they are progressively solid and solid. You can incorporate bumpers and crates on the back and front of it. From basic food items to outing box anything can be carried on these bicycles. On the off chance that you are looking for a vehicle that can be your ordinary mate to your approach to staple cruiser bicycles are the best decision.
Style
In present-day days, the less complex the more intelligent is the pattern. On the off chance that you are additionally a supporter of this pattern, cruiser bicycles can meet your needs. The strength of these bicycles is effortlessness. They are simply prevalent due to their straightforward looks. You can likewise get one of these bicycles as you like it with a mark look. Also, this office is accessible available.
Conclusion
Finally, beach cruiser bicycles are nothing but just the bikes of ultimate comfort. They are simply the leisure time bikes for lazy windy rides.
The selection of a cruiser bike to buy depend on its comfortability and durability. This category of bike you can find from below $100 to above $1000.
The thing is the comfort, money shouldn't be a matter of concern when it comes to comfort. This article was actually based on the best beach cruiser bikes which can be your best companion on your leisure.
We have selected here the best bikes with the pricing not very high but not so low. Our selection was some medium-ranged durable weather-friendly products.
Here, only 10 products are listed from 100s and 1000s of products available on the market. The best featured and reviewed products were our choices when selecting those products.
We are not saying that all our selections are the ones with no faults. No product is a complete one but those suggested here are the ones we can say the bests from the available on the market.
Our suggestions were to help you out to make your buying worthier. I hope it will prove itself helpful for you.
Let us know either you've found it helpful or not in the comment section below. Thanks for your precious time.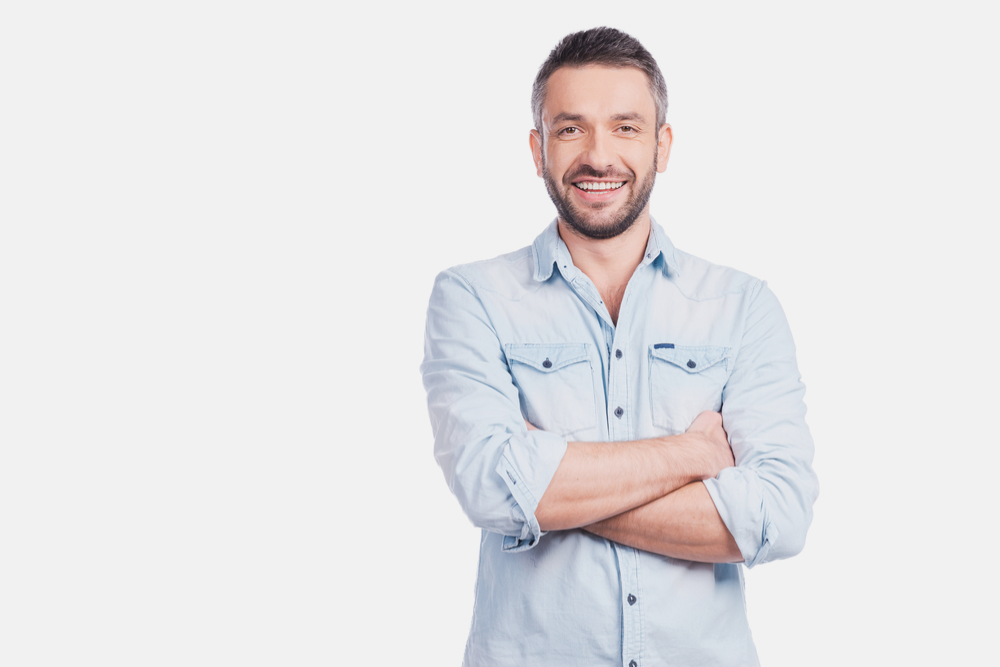 Steve J. Robin is the Senior Mountain Bike Review Editor at Outdoorxsports. Steve has lived in Heron Way, Milwaukie for 15 years. Steve earned his Bachelor's degree at the University of Wisconsin Milwaukee, which has extensive biking training facilities, he had taken up biking seriously as a teenager and later became obsessed with mountain biking. He is an obsessive mountain bike racer and rubbed shoulders with the bike and that he rides with, riding is so much more than a hobby for him with a mild addiction to Endomondo. On September 21, 2015, he released a five-and-a-half-minute mountain biking's video on YouTube that was to change his biking life. The video got a few thousands of views overnight as of today– the world went crazy for Steve. Since the video went viral, things changed fast; Steve found himself featured in MTB-MAG, joined a production as a stunt man.