Wanna have some taste of MTB? Budget is drawing a border between you and your MTB dream?
Thinking most of the good mountain bikes come for $1000 or above. You are thinking, right. But the thing is, not all the good MTBs come for more money.
With some knowledge and research on the market, you can find better MTBs within $500. Yes, you heard it right!
Only in $500, you can find the better ones. There is an issue here, and that is many, and many manufacturers are producing low priced low graded MTBs to fulfill the public demand.
Most of them are just severely compromising with the quality of the product.
It's not like; no one is making the good ones. You have to go through tremendous research on the market to get your desired one from this market, which is actually full of garbage.
It is a matter of time to do such research. Also, you have to have vast experience in mountain bikes to select the perfect ones.
Things may look harder now, but not to worry. To solve your problem and to save your time, we have made this list of the Best Mountain Bikes Under $500.
Scroll down and have your one!
Best Mountain Bikes Under $500 Comparison Table
Best Mountain Bikes Under $500 Review
This one is a compact designed and one of the most efficient hardtail mountain bikes on this budget. It comes with a hand-built 6061-T6 Aluminum alloy frame, which one is comparably lightweight and perfect for a mountain bike.
Also, custom-formed butted tubing technology this bike has, which means no extra weight on the wheels. The 27.5 inches wheel size makes it ridable for almost any average height man.
Most interestingly, the SR sun tour XCT fork of this bike offers 80mm of suspension travel when on trails. And, front and rear disc brake gives perfect braking ability.
It has 3 gears in the front and 8 gears in the back, which means you are getting 24 combined speeds in this one bike. Gear count is not so much, so it must be good in quality, as it said earlier.
The weight of this bike is only 32.2 pounds. So, very easy to handle on trails.
Key Features
Hand-built 6061-T6 Aluminum alloy frame
Custom formed butted tubing technology
5-inch wheel
SR Sun tour XCT fork
80mm suspension travel
Gears: front-3, rear-8
24 combined speeds
2. Schwinn Traxion Full

(paid link)

Dual-Suspension Mountain Bike
If you don't want to go for a hardtail, then it would be a great choice as dual-suspension. Almost every feature of an ideal dual-suspension mountain bike this bike has.
It comes with a Schwinn Aluminum dual-suspension frame, which is light in weight as well as strong and durable. Also, both of the front and rear suspension of this bike is made by Schwinn, so no compromise with quality.
24-speed Shimano EZ fire trigger shifters with Shimano derailleurs this bike comes. So, no need to get tensed with shifting smoothness.
The brakes of this bike are disc brakes, so they are easily stoppable on any hard condition. It has double-wall extra-wide alloy rims with 2.25 inches knobby tires, which makes it comfortable and balanced to ride on hard trails.
Also, the double Schwinn cranks of this bike make the gears steady and exact when shifting. This bike weighs only 49 pounds, which is perfect as a dual-suspension mountain bike.
Key Features
Schwinn aluminum dual-suspension frame
Schwinn suspension fork
24 speed Shimano EZ Fire trigger shifters
front and rear Shimano derailleurs
Front and rear mechanical disc brakes
Extra-wide double-wall alloy rims
25-inch knobby tires
Schwinn alloy cranks
Weight- 49 pounds
3. Schwinn Protocol 1.0 Dual

(paid link)

Suspension Mountain Bike with Aluminum Frame
Another masterpiece by Schwinn and milestone as a dual-suspension mountain bike. It's the Schwinn Protocol version 1.0, which is very popular by its name and listed as best full suspension mountain bikes under 500.
The Aluminum frame and both of the front and rear suspensions of this bike is made by Schwinn themselves. So, no chance of hybrid and no compromise with quality.
The 24-speed Shimano EZ fire trigger shifters with Shimano derailleurs this one has, and when it is Shimano, no way to doubt on shifting smoothness.
It has front disc brake and rear V-brake, which makes it able to provide an excellent combined braking ability.
The lightweight alloy wheels with wide knobby mountain bike tires make the ride pleasurable for the rider in hard trails.
The 26-inches wheels of this bike fit for almost every size. It also has Schwinn alloy cranks. The weight of this bike is only 43 pounds.
Key Features
Schwinn aluminum full suspension frame
front fork suspension
24-speed Shimano EZ-Fire trigger shifters
Shimano rear derailleur
Front disc brake
rear alloy V-brake
alloy rims
knobby mountain bike tires
Schwinn alloy cranks
Weight- 43 pounds
4. Mongoose Dolomite

(paid link)

Fat Tire Mountain Bike
If you want to add some more fun to your MTB experience, this fat bike would be the best option of all. Fat bikes are one of the specialized categories of MTB.
These bikes usually don't have any suspension. Their big fat tires work as their suspension as this one has. This bike comes with a steel frame, which makes it stronger to absorb shocks and also with supersized knobby tires, which makes them smooth almost in every terrain.
It has Shimano 7-speed rear derailleur, which makes it able to climb on hilly tracks easily. The twist shifters make the shifting smoother.
Its threadless headset is adjustable, so it fits for almost every size. The rims of this bike are made with alloy to reduce its weight.
The cruiser bike paddles of this one ensure ultimate comfort. It has disc brakes front and rear, so braking is more accurate.
This bike ships fully assembled and sized for 5 feet 6 inches to 6 feet tall. Also, it has a limited lifetime warranty. This bike weighs 52 pounds. This one is the best mountain bikes for trails.
Key Features
Steel frame design
Supersized knobby tires
Shimano rear derailleurs
Seven-speed gearing
Twist shifters
Adjustable Threadless headset
Alloy rims
Beach cruiser pedals
Front and rear disc brakes
Weight- 52 pounds
A unique example of a hardtail mountain bike on your budget. It comes with Mongoose XC Aluminum hardtail frame, which is very lightweight.
Then it has SR Suntour XCT V3 HLO w/100 mm travel and hydraulic lockout, which makes it unique from any other hardtail MTB.
The wheels of this one are made with alloy, which is Alex Ace24 double wall 32 holes rims and alloy q.R. disc hubs, also with stainless steel-made spokes.
It has Shimano 27 speed drivetrain along with Shimano Acera rear derailleur and XCR front derailleur. The shifter of this bike is triggered ones, so smooth to shift. It also has a KMC X9 9-speed chain, which is very strong.
Also, the Tektro Novela mechanical disc brakes w/160 mm rotors on front & rear make it easily stoppable on any situation.
It has world best Kenda 26-inches tires on it. Adding everything, it only weighs 32 pounds.
Key Features
Mongoose XC Aluminum hardtail frame
SR Suntour XCT V3 HLO w/100 mm travel
Hydraulic lockout
Alloy wheels
Alex Ace24 double wall 32-hole rims
Alloy q.R. Disc hubs
Stainless steel spokes
Shimano 27 speed drive train
Shimano Acera rear derailleur
XCR front derailleur
Shimano Acera trigger shifters
KMC X9 9 speed chain
Tektro Novela mechanical disc brakes
Weight- 32 pounds
6. 2020 Gravity FSX 1.0

(paid link)

Dual Full Suspension Mountain Bike
This one is a double-disc, strong, and durable single suspension mountain bike. This one comes with a lightweight Aluminum frame.
The disc brakes of this bike make it stoppable in any terrain in any situation. This one is sized 29-inches, which is very standard as a mountain bike.
The crankset of this bike is made by Shimano along with the shifters. So, it must be the best of its quality and shifting on its peak.
The suspension is one in number in this bike, but enough to make it smoothly ridable almost in every terrain. The saddle of this bike is adjustable and fits for any size.
It comes with alloy rims, which doesn't give this bike any extra weight. And the spokes are also made with an alloy so no hassle also with them.
It can hold almost 300 pounds on it, and it's the best one if compared with others. It needs to be assembled after shipping, which requires very little time.
Key Features
Aluminum frame
Dual disc brake
Shimano 21-speed derailleur
Single suspension
Smooth shift ability
Alloy wheels
Alloy spokes
Ships unassembled
7. Kent T-29 Men's

(paid link)

Mountain Bike, 29-Inch
This Kent hardtail t-29 hardtail mountain bike is a specialized one for men with classy looks and design. The 6061-heat treated Aluminum frame of this bike makes it a stronger and efficient one.
The added Shimano RS25 shifters and TZ31 derailleurs of this one make the shifting and moving of the drivetrain of this bike smother one.
It has rims that are made of alloy and sized 29-inches, which makes the shifting smoother than ever also fits almost everyone with standard height.
The 29*2.1-inches fat knobby tires of this bike make it well balanced on hard terrains and assure a perfect grip on the ground.
It has 170mm crankset and with different tooth numbers 28, 38, and 48 for more speed. Everything is made of steel, so no compromise with durability and strength.
This bike weighs only 41 pounds, which is perfect as a hardtail mountain bike.
Key Features
6061 heat-treated aluminum frame
Shimano RS25 Shifters
TZ31 Derailleurs
Alloy rims 29-Inch
29 x 2.1-inch knobby tires
170mm crankset
28, 38, 48 tooth rings
Weight: 41 pounds
In our list, this one is the only MTB specialized only for women. This one is a full-suspension bike in the best of the budget with a glamorous look and appearance. It is one of the best women mtb under 500.
Though it's a less budget bike, it has 21-speed index derailleur and Shimano grip shifters. It doesn't have any disc brakes, which is not possible in this budget.
This bike has V-brakes on it both in front and rear. It also has a comfortable gripped mountain bike saddle and normal paddles.
The seat post of this one is adjustable for any size. It has 24-inches wheels on it and available in three different colors. In the level of beginner, this one is perfect in every aspect with its knobby sustainable tires.
It has combined 21 speeds available on it also with alloy rims. With its 42 pounds of weight, this one is a perfect low budget beginner MTB for women.
Key Features
Dual suspensions
21-speed index derailleur
Shimano grip shifters
Front and rear V-brakes
Adjustable seat post
Weight: 42 pounds
9. Gravity 2020 FSX 1.0

(paid link)

Dual Full Suspension Mountain Bike
Very new and exclusive looking dual suspension MTB is this one. Rich with its lightweight Aluminum frame, which gives it strength and durability.
It has disc brakes in both rear and front of it, which makes it easily stoppable and balanced. World-class Shimano shifters are used in this bike for smooth shifting.
Both the rear and front suspension of this bike is adjustable for different comfortable riding positions. Because the wheels of this bike are quick released ones, so very easy to change when damaged.
It also has strong and double-walled rims on it for more stability. This one is also available in different color options. The Shimano M190 rear derailleur and Suntour triple crankset are added in this bike.
It's available in different sizes for different people. It has alloy 27.2 inches seat post and 26*2.1-inch knobby tires in it for a more balanced ride.
Aluminum riser handlebar for stronger grip and only 35 pounds of weight, which is very light as a dual-suspension mountain bike.
Key Features
Hydroformed Aluminum frame
Tektro Novela disc brakes
Shimano shifters
Suntour triple crankset
26-inch double-wall alloy wheelset
8-speed cassette
Aluminum riser handlebar
Narrow 8 chain
Weight: 35 pounds
10. ZOYO Mountain Bike

(paid link)

Black White Mountain Bike
The last of our list with 21-speed gear shifters by Shimano in front and rear derailleur this ZOYO bike is offering with the best of its quality.
This one is an MTB that fits for both men and women no matter he is a beginner or a learner. This one comes with a very reasonable budget with a lightweight Aluminum frame.
It comes with strong disc brakes in both front and rear to assure the safety of braking when riding. The size of its frame is 27.5" which is fit for almost every size of rider.
As we said, it fits for everyone because its saddle is easily adjustable, and the front suspension is fully functional.
The load capacity of this bike is 187lbs, and it sized to 5.6 to 6 feet tall. It ships almost 85% assembled, and other parts are also very easy to assemble and take less time.
The tire of this bike is anti-slip wear-resistant, so no risk of slip, also the 26-inch aluminum wheels and integrated wheels gives it more balance.
This bike weighs only 42 pounds, perfect in this price and features. And, best mountain bikes under 300.
Key Features
Aluminum frame
Front and rear disc brakes
Adjustable saddle
21 speed Shimano shifters
Flat handlebar
Anti-slip wear-resistant tires
Aluminum rims
Integrated wheels
Shimano front and rear derailleur
Weight: 42 pounds
Buying Guide
It may seem like it is hard to choose the best of the MTB at only $500. But it is not impossible. The thought is the best things always come for more price.
It's not always true, actually. With the knowledge of the thing you are going to buy; you can find the best with quality in your budget.
This guide is made to lead you to knowledge about mountain bikes. So, you can choose the product of your desire.
This guide is made in a way that can lead you to an end with success in choosing the product. All the things to be a concern are listed down here with the manner to come to an end.
Let's proceed!
Go for the Hardtails
MTBs mostly come in three kinds full suspension, hardtails, and cross bikes. In this price range to get the better-quality cross bikes is not actually possible.
A question may arise, what is the problem with dual suspension? Now the thing is dual suspension MTBs come with two suspensions and many other necessary components.
It's not actually possible for the manufacturers to give all the things maintaining the best quality in this budget. So, sometimes, the quality gets compromised.
On the other side, hardtails needless components on them as they only have one suspension in front of them, and the frame cost is also less. So, to get the quality better is easier.
Comparing the situation of both, we suggest you go for the hardtails in this budget. We also have some full-suspension ones if you prefer to buy one.
Choose disk brakes
Disk brakes always cost more. That's a bad idea. In term of mountain bikes $500 seem like less. It's actually not.
It's enough money to get your desired bike. Remember one thing; it always doesn't depend on the bike; sometimes, it depends on its rider.
If you are a good rider, it's actually not a matter what is the price of your bike. On expert hands, any bike can turn into a Unicorn.
So, try to choose the disk brake always when buying an MTB, no matter what the price is.
Must have the Aluminum frame
Yes, we are suggesting you buy the Mountain Bikes with Aluminum frames on them. MTBs come with different frame materials like Aluminum, Steel, and mostly Carbon fiber.
Carbon fiber ones can't be bought in our budget. They are the priciest of all kinds as they are the trendings. So, carbon fiber is not done.
Now comes the Steel ones. They are the oldies. Before, all the kinds of bikes were made of steel. Steel made bikes are too heavy.
We suggest Aluminum ones because they are healthy, they are stable, they are easy to carry, means comparably lightweight.
Try to have less geared ones
Gear is an important part of a mountain bike and no mountain bike, whatever the price comes without gears.
But when the price is the matter, it is a wise decision to go for the fewer gears, so the quality is maintained, and later you don't feel agony.
More gears more, the quality gets lessened.
Must watch the right tire quality and size
Tires are like the legs of the bikes. Without good legs, the bikes are as handicapped animals. So keep the tire on your check.
Check the right side of the tire. Go for the 27 inch or the 29er ones are the trending wheel size. Also, check for the best quality tiers online so you can get the best.
These are some tips to buy a compact bike in a limited budget. Try to follow every one of them, so your money doesn't go in vain.
Another important thing is always to measure the bike correctly to enjoy a smooth riding experience. Otherwise, items can be though if the bike is not one of the right sizes.
Why you should trust us
Watch it, pick it, buy it, ride it! Oh, so much easy job to do! No man, money doesn't come for free. Days after days of hard work, one needs to do to earn money.
And, wasting the money earned by blood have no logic. Buying some shitty products without any query is nothing but a waste of money.
Don't worry, we with our expert team headed by Steve J. Robin, who is a passionate expert mountain biker and stuntman always in a try to make you spend worthy.
Our team doesn't just review the product by reading about them but with a practical test drive experience. For months after months, they wait and buy the products one after one to test them as hard as possible.
Buying all the suggested products is always not possible in a lot. So, they buy them one after one and which they can't buy. They go to the stores and give them a practical test drive.
Our men are so stubborn that they don't just get satisfied with their satisfaction. So, they try to contact the real buyers of the products to know their experience.
That's how we choose our products. So, you can trust us.
Analysis and Test Results
Weight
When choosing a mountain bike, weight is one of the most important facts to keep on mind.  From all the types of bikes, mountain bikes have to face the hardest of tracks and situations.
When riding on the hilly tracks, it becomes hard to control heavy bikes. Sometimes on some trails, the rider has to carry the bike when in a situation where the bike cannot be ridden.
It the weight is too many things to get harder for the rider. So, the bike you are going to buy must have to be light in weight.
This graph we prepared here are on the bikes we have on our list. The bikes got their marks depending on their weight. The lightest one got more marks, and heavier ones got less.
When it's about weight, keep one thing in mind that the weight varies depending on the design. As the hardtails have fewer components on them, they are quite light in weight, the full-suspension ones because of having more components.
Design
Design is a fact when the price is a concern. Both the hardtails and full-suspension have their reason to be made. None of the designs can be underrated.
But here we are concerned about the budget when the expectations are bigger and want good quality and performance at less price.
Then, you have to compromise something. In less price, the fewer components the bike has, the better its quality will be.
To fulfill the demand of the customers, the manufacturers may make every design. But it should be your justification for what you choose.
When a hardtail and dual suspension both come for the same when the price is low, go for the hardtail. The hardtail may look comfortable and more stylish. Think about quality.
So, here, by the prices and performance, we have given more marks to the hardtails.
Brakes
Without a proper braking system, spends are not worthy. Bikes come with a different braking system like v-brakes, disk brakes, or only front disk brakes.
Disk brakes are the best options for mountain bikes as they stop quickly in any hard situation. Disk brakes are better. That doesn't mean other ones are just trash.
It depends on your needs. If you are just a beginner, you can go for the V-brakes and other variations. We have marked the disk brake ones highest as they are the best ones for quick stopping.
Frame
Like the weight, the frame material is another important thing to notice. Because the major portion of the bike depends on the frame material.
Nowadays, you can find a bike with different frame materials: aluminum, Carbon fiber, and steel one. In the price, we have chosen our products. It's quite impossible to get the carbon fiber ones as they are the lightest and costliest.
Our suggestion is to go for the Aluminum, and most of the products on our list are made of Aluminum, and some of them are of other materials.
After carbon fiber, the Aluminum ones are the lightest, so got the best marks on the graph below.
Gears
Gear count is essential for mountain bikes. As the riders have to face many highs and lows, they need to be smooth on shifting the gears, and the number of gears must have to standard.
As it said earlier, when you are bound to a budget, you should compromise something to get the best, and as per our experts, it is better to go for a standard count of gears at this price range.
So, we did. Much gears are not so harmful, but sometimes the quality lessens. So, not more, not less, we have given the standard count of gears the best marks.
Conclusion
Most of the MTBs come below $500 are the beginner level bikes. Beginner level bikes actually do not have all the qualities to be the best.
The buyers of this kind of MTB are mostly are from the non-professional category. So, many of the wicked manufacturers are just making some products of inferior quality.
As the buyers are non-professional, so the wicked manufacturers just think anything, they can make them believe. But some of the good and trustworthy manufacturers are making good products also.
We have our own expert research team to get this kind of job done. They not try but assure us to make it happen, so we can offer the best products to our readers.
Your money is hard-earned and we care for you. Our goal is not just to make some money but to help you out in real.
So, we have made this list of the best of the bikes you can find on the market within this budget. Hope our suggestions were helpful for you.
Let us know in the comment section, if not. We will try to make improvements for your sake. Thanks!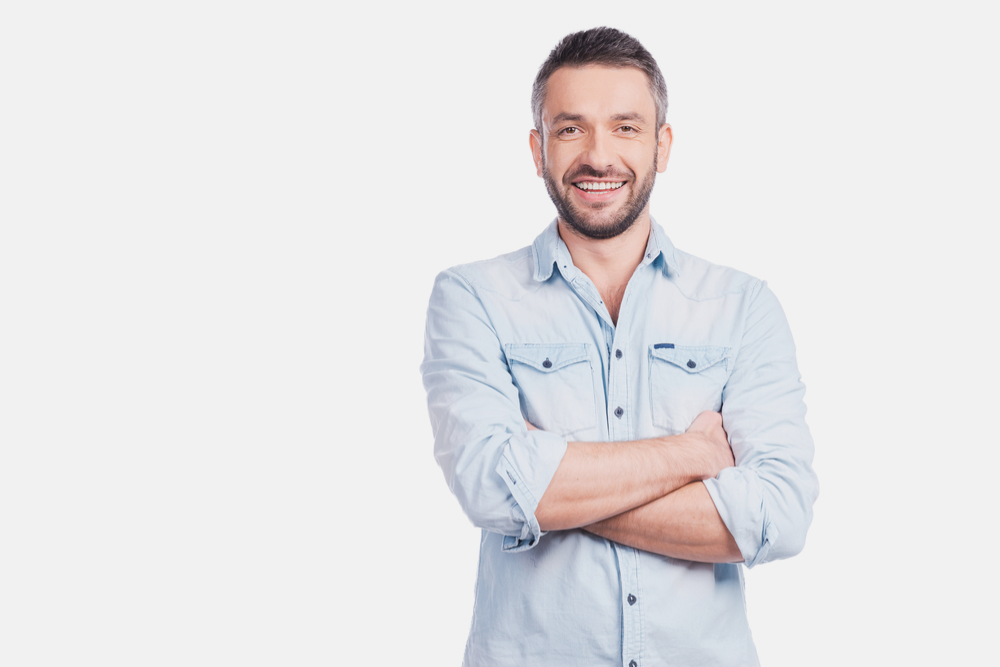 Steve J. Robin is the Senior Mountain Bike Review Editor at Outdoorxsports. Steve has lived in Heron Way, Milwaukie for 15 years. Steve earned his Bachelor's degree at the University of Wisconsin Milwaukee, which has extensive biking training facilities, he had taken up biking seriously as a teenager and later became obsessed with mountain biking. He is an obsessive mountain bike racer and rubbed shoulders with the bike and that he rides with, riding is so much more than a hobby for him with a mild addiction to Endomondo. On September 21, 2015, he released a five-and-a-half-minute mountain biking's video on YouTube that was to change his biking life. The video got a few thousands of views overnight as of today– the world went crazy for Steve. Since the video went viral, things changed fast; Steve found himself featured in MTB-MAG, joined a production as a stunt man.