When it comes to showing some insanity with bikes, what could be better than BMX?
BMX bikes are the most specialized category of a bike which is just made to do tricks. They are the bikes actually with no suspension.
They come with small dwarf type frames including small wheels and wide handlebars with fleshy tires and most of the time only with rear brakes.
Pegs can be included on those bikes to do tricks over pipes and railings. These kinds of bikes actually specialized to perform tricks.
They are not supposed to be ridden on-road and also, they are not so good for neighborhood commuting or road type racing as road bikes or cyclocross bikes.
These bikes are made to fly not to ride. From all the categories of bike riding, the BMX riders ride most insanely and do tricks with their bikes which are just impossible with other bikes.
Hundreds of tricks can be done with these bikes like bar turn, decade, euro table, bunny hop, etc. any kind of trick is possible with these bikes.
here, we have picked some best specified and featured BMX bikes for adults of best BMX bike brands and presented them with a buying guide discussing every matter you should know before buying your own BMX.
So, let's dig deeper and buy your one.
Best BMX Bikes Comparison Table
Best BMX Bikes Review
This one is a stylish freestyle BMX bike with almost all available to make its rider able to do from bar turn to bunny hop or X-ride.
This bike consists Hi-Ten steel frame which makes it more durable and shock absorbent which is very important for a BMX as it has to absorb more shocks than other bikes.
The removable brake mounts of this bike make it easier to use and repair. Also, the 20.25-inch top tube length keeps this two-wheeler in a balanced position.
The drivetrain of this bike which is 170mm one-piece forged steel cranks with a 25T alloy chainring makes it more lucrative and stronger.
American loose bottom bracket makes the ride a smoother one. The tires of this bike are 20" * 2.3" wide which are mounted on aluminum single wall 36H rims with 3/8" female axle front hub and 9T cog sealed bearing cassette rear hub.
The aluminum made U-brake along with the levers provide ultimate control over the bike. The handlebar and the front fork of this bike are joined by a stem which is 50mm along with a threadless sealed integrated headset of this bike that offers maximum steering performance.
This bike weighs only 34 pounds which is very lightweight in this segment. This one fits for 4 feet 8 inches to 5 feet 4 inches tall.
Key Features
Hi-ten steel frame
Removable brake mounts
25-inch top tube
170mm one-piece forged steel cranks
25T alloy chainring
American loose ball bottom bracket
20" * 2.3" tires
Aluminum single-wall 36H rims
3/8" female axle front hub
9T cog sealed bearing cassette rear hub
Aluminum u-brake and brake lever
50mm stem
Threadless sealed integrated headset
Hi-ten steel handlebar
2. X-Games FS20

(paid link)

Freestyle Bicycle
This one is a stylish handsome looking freestyle BMX bicycle which is very much perfect for men who want to have some fun with his bike.
This one comes with included front and rear pegs so you don't have to buy an external one and can be able to do the tricks just after buying.
The front and rear handbrakes both the rider get in this bike when most of the BMX bikes come with only rear brakes on them.
BMX X-games saddle of this bike offers extra comfort to its riders. Also, the Tig-welded custom freestyle steel frame and fork give it more durability and glam look.
The 4-bolt Alloy CNC stem makes the joint of the wheel and handlebar stronger. The smooth grippy smooth tires of this bike help to keep it stable and easy to handle when riding.
This bike weighs 33.4 pounds. So, this one could be the better choice of freestyle BMX bike if are in search of one to ride better.
Features
Tig-welded custom freestyle frame and fork
Front/rear alloy hand brakes
BMX handlebar with welded cross brace
4-bolt alloy CNC style stem
20" alloy wheels (48-spoke)
Front and rear pegs
This one is a brand-new launch of BMX bike by The Stealth. This bike is a perfect one for those who are the newbies in the world of BMX. This one of the best BMX bikes in 2019.
This bike is designed to be ridden on dirt, street, and park anywhere. The Hi-tensile steel frame with 20" top tube gives the bike ultimate durability and style.
The Cr-Mo fork and 50 mm alloy top load stem also this bike has. Also, the 8.75-inch handlebar makes it easier to control.
This bike has only rear U-brake with the alloy brake lever. It comes with Cr-Mo 1-pc crank with American BB. 25*9T gearing system with 14mm rear hub this bike is designed.
The low profile 06061 rims wrapped in street 20 * 2.5" tires make the ride more cushioned and bike more stable on the ground.
This one comes with included front and rear pegs, so you don't have to buy ones and could be able to ride just after buying. This one weighs 35.2 pounds when shipping.
This one would be a better choice for those who like to ride on different terrains because of the special tires
Features
Hi-Tensile steel frame
20" Toptube
Cr-Mo fork
50mm Alloy top load stem
75-inch handlebar
Rear cease U-brake
Alloy brake lever
170mm Cr-Mo 1-pc crank
American BB
25 * 9T gearing
Sealed bearing 14mm rear hub
Low profile 06061 rims
Wrapped in street 20 * 2.5" tires
Included front and rear pegs
This one is not a regular BMX bike. It is a race edition of BMX and very much suitable for the professionals who perform BMX races.
It comes with a full chromo frame and fork for more durability and strength. The RL aluminum hollowpoint 55 mm stem adds more support during races.
28.5" chrome finish handlebar of this bike gives a superior controlling over it to the rider. Classic flight crank makes it more precious and easier to handle.
The Aluminum, flip flop, and fully sealed rear hub this bike has. The saddle of this bike is the retro Kashimax style with no cover on it.
Tektro 930AL linear rear brake gives better handling over the bike. The Tioga Powerblock 26 * 2.10" tires offer more stability.
This bike weighs 43.2 pounds when shipping. This one is not only good for racing but also for city exploring, cruise the neighborhood, etc.
Features
Full chromo frame
Chromo fork
RL aluminum hollowpoint 55 mm stem
5" chrome finish handlebar
Classic flight cranks
Aluminum, flip flop, fully sealed rear hub
Retro Kashimax style
Tektro 930AL Linear
Tioga Powerblock 26 * 2.10"
Euro bottom bracket
This one also a race edition of BMX with a lightweight redline Aluminum frame with ovalized seat specialized for responsive and freestyle riders. It's a 24" BMX bike.
This one is one of kind in the world of BMX because of the lightweight technology used in it. The saddle of this bike is pivotal in design which is a race bike seat.
This one has Chromalloy steel three-piece tubular cranks which makes it comfortable to ride on. The Tioga 24 x 1.75 inch and 24 x 1.6-inch power block tires are just comfortable for any kind of riding.
Euro bottom bracket and 18t cog set are used in this bike. This one also comes pedals included on it. The most special thing about this bike is, this one has a lifetime warranty on the frame as long as the original retail purchase owner owns this bike.
Tektro 918 linear brakes are used on this bike. This bike weighs only 22.90lbs. which will make the rider feel like nothing but like a bird when riding.
Features
Lightweight redline Aluminum frame
Pivotal race bike seat
RL race Hi-ten fork
RL hollowpoint Aluminum 11/8" threadless stem
RL race 5.5" handlebar
Race chromo 175mm 3 pc cranks
RL Aluminum flip-flop rear hub
Tektro 918 Linear brakes
Tioga PowerBlock tires
Included pedals
This one is a disk brake edition of the BMX race bike. The disc brake of this bike is suitable for any weather to work on. Very much improved in stopping anywhere.
The top tube of this bike is designed for smooth and comfortable riding which is 25" inches long. This top tube offers the riders a more stable and controlled ride.
The fork and handlebar of this bike are made of Hi-ten steel and Chromoly which provides a reliable grip and control over the bike.
The frame on this bike is made following the freestyle geometry with added larger wheels to make this bike able to be ridden smoothly on any terrain.
Also, the 100% aluminum alloy-built quality of the frame makes it the strongest one. This one is categorized as a big BMX that is able to carry a maximum 280lbs of load.
The wheel size is exactly 29" and the hubs are fully sealed. It also has 3pieces crankset and 19mm CR-MO axle on it.
The bottom bracket is a mid-sealed one on this bike. This one is a perfect package of big BMX if you are in search of…
Features
Big type BMX bike
280lbs load capacity
29" wheel size
Fully sealed hubs
Rear disc brake
3pcs crankset
19mm CR-MO axle
Mid-sealed bottom bracket
Full Chromoly fork
100% alloy frame
This one is classic race type BMX for the newcomers and also for those riders who want to play with the BMX again. It is a bike available at the most affordable price with ultimate performance.
This bike comfortably fits for the rider from 5'7" and taller riders. The lightweight Tectonic T1 Aluminum frame makes this bike light as a cloud.
This Mongoose title 24 BMX also has integrated headset and internal cable designation to keep the lines clean always and protected in different weather.
The length of the top tube of this bike is 21.77," which makes it easier to handle for the rider. The frame only weighs 3.44 lbs.
The drivetrain consists of 175mm 3-piece tubular Chromoly cranks including 42T chainring and euro cartridge bottom bracket.
The wheel portion of this model comes with Arisun XLR8 24" tires mounted on Xposure aluminum double-wall rims with ball bearing made out of aluminum front hub with added 18T cog freewheel rear hub.
This bike also has V-brake and brake levers which offers smooth control over the braking and increases the stopping ability of the vehicle.
The 48mm stem of this bike which joins the handlebar and fork makes a strong bond between the joints of the bike and improves the steering quality.
Features
Lightweight Tectonic T1 aluminum frame
Integrated headset
Internal cable routing
77" top tube length
44lbs frame
175mm 3-piece tubular Chromoly cranks
42T chainring
Euro cartridge bottom bracket
Arisun XLR8 24" tires
Xposure aluminum double-wall rims
Aluminum ball-bearing front hub
18T cog freewheel rear hub
Alloy V-brake and brake levers
Hi-ten steel handlebar
48mm stem
This one featherlike light highly specified BMX with almost every modern feature. This one comes with specialized aluminum frames with big 29" handlebars with 8.5" of height.
The wheelbase of this bike has single wall alloy front rim and double-wall alloy rear rim and 2.4" fat crawler street tires which is very much comfortable for smooth cushioned ride to its riders.
This also has tapered fork legs which make its built quality stronger than anyone. It has CNC machined internal headset and top load stem for better steering performance.
It has a sealed bottom bracket with 4130 3-piece cranks on its drivetrain. The saddle of this bike is padded fixed type and comfortable for the rider.
This bike comes with rear U-brake for better braking performance. This one only weighs 26 lbs which are very light as a BMX. This one is designed to be ridden off-road.
This bike is a beginner level bike but fulfills every requirement a BMX has to complete. In a word, it is a benchmark for the beginners.
Features
4" Hi-ten steel frame
25" headtube angle
5" standover
Fal Lagos crawler tires
CNC machined internal headset
Top load stem
Sealed mid bottom bracket
4130 3-piece cranks
Padded fixed seat
Logo stamped gussets
Double-wall rims
Curved seat stay bridge
The Zoom Caliper plate brake conveys solid execution in every climate condition with limitlessly improved halting ability when contrasted with standard edge stopping mechanisms.
Having a 23.25 " top cylinder implies that this bicycle is similarly as open to cruising down the square as it is tearing it in the recreation center.
An assortment of bicycle parts is produced using Hi-Ten steel and Chromoly so you can depend on this bicycle enduring and performing admirably for a considerable length of time to come.
The bicycle fork and handlebars are produced using Hi-Ten steel and Chromoly giving you lightweight and solid command over guiding.
This BMX bicycle includes a durable edge with free-form geometry, making this bicycle ideal for the recreation center.
The casing is produced using a sturdy 6061 aluminum compound, guaranteeing quality while eliminating weight.
An expert bicycle repairman has every one of the devices and skills to gather your bicycle rapidly and absolutely.
Having a professional gather your bicycle will spare time, keep away from superfluous fixes and moderate any potential wellbeing dangers from doing it without anyone's help.
An expert will go well beyond by checking the direction, truing the wheels, accurately tensioning the drivetrain and altering the brakes to guarantee that you have a splendidly tuned bicycle. Leave it to an ace so you can begin riding without stress!
Features
Big BMX freestyle bike
250 lbs load capacity
24" wheel size
Semi-sealed hubs
Rear disk brake
3-pcs crank
3/8" front/rear axle
Euro sealed bottom bracket
Hi-ten steel fork
100% alloy frame
This one is an entry-level park BMX bike with all available features a BMX should have. A perfect model of BMX not only for beginners but also for basic freestylers.
Unsealed American Loose metal rollers give a smooth turn in the wrench and headset, guaranteeing that this BMX bicycle reacts when you need it to.
This BMX bicycle includes an exemplary free-form edge structure with a 20″ top cylinder in a rich blue, joining a snappy look with all the pop and play you need in your bicycle.
Steel handlebars guarantee quality and incorporate Velo Mushroom grasps so you have a definite hold consistently.
The edge is produced using solid Hi-Ten steel to give you dependable help and durable solace and is ideal for the road, park or trails.
It also has rear U-brake for better braking and other modern adding required. This one would be a perfect choice of buying for those new in the world of BMX or on proceed to come back.
Features
Park type BMX bike
170 lbs load capacity
20" wheel size
Rear U-brake
175mm 3-pcs crankset
3/8" front axle
14mm rear axle
American loose ball unsealed bottom bracket
Hi-ten steel fork and frame.
CLICK HERE TO BUY FROM AMAZON
Buying Guide
What is BMX?
BMX bikes started their journey in the early 60s. they are the heirs of motocross cruisers and specially designed for doing tricks like jumping, bouncing, Etc.
Entirely before long kids wherever had them, racers or not. BMX bicycles are as yet intended for hustling, in spite of the fact that you don't need to race to appreciate the lightweight, speed and soil value of these machines.
They mostly come with 20" tires (BMX race bikes come with 24" tires) which are bumpy. The handlebars and the crossbars in upstanding position, mini saddles, and mostly only with rear handbrakes. So the correct measurement is important in BMX.
Their edges are solid and light in weight, the lighter ones come with a high price. Chromoly steel or aluminum are commonly used to make BMX bikes.
Chromoly edges are somewhat heavier and progressively efficient. Aluminum edges are lighter than the Chromoly edges. Aluminum ones don't just weigh less but also resist rust as well.
BMX bikes just not available on those dwarf sizes but also in big size and shape for pro levels.
Contemplations When picking grown-up BMX bicycles
The sort of riding you intend to do is the greatest factor in figuring out what sort of BMX bicycle you need. Coming up next are your choices.
Road
A BMX road bicycle should be manufactured intense enough to withstand the rigors of immovable cement and black-top. Heavier isn't terrible on the off chance that it means solidness.
Park
If you're riding indoor parks, you need a lighter bicycle so you can get the enormous air expected to execute those inconceivable stunts. More slender tires are alright in this kind of condition in light of the fact that there are no footing concerns.
Flatland
This is the artful dance of BMX. You need an edge intended for flatland riding, front and back pegs, without tangle brakes, and a back center that enables your bicycle to roll in reverse.
Soil
For earth riding, tires should be bumpy to get the best footing on the conceivably free landscape. The bicycle likewise should be determinedly built so it can withstand midair bails.
Course
If you're dashing, you'll need a bicycle with an enormous chainring so you can speed up. Also, you'll need brakes, tires that can discover footing on the track, and the lightest weight bicycle you can discover.
Features Adult BMX bikes should have
Before buying the perfect BMX bike there are some things to get into consideration. They are the features. There are some must-follow features BMX bikes should have. They are:
Brakes
As perilous as it might sound, BMX and brakes are not the best of companions. The links disrupt the general flow, contort up, and make a few stunts inconceivable. Also, without giving it much thought or in a dreadful spill, the switch can harm the rider.
The trade-off in BMX? Back brakes as it were. In a bicycle intended for stunts, brakes put inside the back triangle toward the back of the bicycle edge are off the beaten path of the rider.
Heading and edges
The heading is the little rings with metal balls situated inside the turning or pivoting portions of your bicycle. These can be either unlocked or fixed.
The unsealed course is more affordable yet destroy quicker.
The sealed course is increasingly costly, progressively strong, and takes into consideration smoother movement.
Edges can be single, twofold, or triple-walled. Each level up makes for a more grounded edge – less inclined to clasping under effect. However it likewise accompanies an expansion in cost.
Tire types
BMX bicycle tires are explicitly intended for the sort of riding you do the most. There are three general classes: smooth, multi-reason, and bumpy.
Smooth
A smooth tire has little track. These tires are best for flatland, yet a few riders use them for parks and inclines.
Multi-reason
This kind of tire has somewhat more track, yet insufficient to offer many obstructions. In case you're anticipating utilizing your bicycle in an assortment of circumstances, or you simply need to stay with road and park riding, this is the tire to utilize.
Bumpy
These are thicker tires with more profound notches intended to give you more footing in soil and on trails.
Two different contemplations with respect to BMX tires are thickness and pneumatic force.
Thickness
The thickness of a BMX tire ranges from 1.5 to 2.5 inches, and most are 20 crawls in breadth. You'll see this communicated on the tire as 20 x 1.5, for instance. A general standard guideline is that more slender tires will, in general, be quicker, while thicker tires increment parity and footing.
Pneumatic stress
The lower the tire's gaseous tension, the more give. On the off chance that you do a great deal of stunt riding on harder surfaces, a lower weight (40 psi to 70 psi) will give you milder arrivals. Harder tires (90 psi or more) will in general speed up. These are better in cases when speed is the more significant factor.
Center points
The center point is the focal point of the wheel, and with BMX bicycles, you are especially intrigued by the back wheel. There are four distinct kinds of the center point: freewheel, tape, free coaster, and liner brake.
Freewheel
A freewheel enables you to drive when not accelerating. The pinion and the fastener are one section. It's really an outside piece that is strung onto the center point.
Tape
A tape likewise enables you to drive when not accelerating. The key contrast is the wrench is inside the center point, not part of the pinion. The advantages are that it weighs not exactly the freewheel and is simpler to support. This is the favored decision for most BMX bikers.
Freecoaster
This center point enables the back wheel to drift in reverse.
Liner brake
This center point will brake the bicycle when the rider pedals in reverse. It is of no utilization of freestylers. Truth be told, it will avert the biker from endeavoring numerous stunts.
Size
A BMX bicycle isn't your run of the mill bicycle. A little casing is expected to execute stunts, so the two youngsters and grown-ups ride bicycles with a similar wheel size (20 crawls in distance across). The bicycle's size contrast is estimated by the length of the top cylinder, the one that keeps running from the seat to the handlebars. As noted, everything in BMX, in the end, comes down to client inclination, yet when all is said in done, top cylinder length is identified with the rider's stature.
Why should you trust us?
To write this kind of articles related to bikes and outdoor accessories we have an expert team who just eats, sleeps and talks bikes.
Especially for the category BMX we have an expert team consists of three members led by Jeff R. Dunn who is just a BMX freak.
Other members of that team are also passing their whole weekends to try doing extraordinary BMX tricks. It's just not like they are just interested in doing tricks but they almost change their bikes every month and tries new ones.
So, they know about almost every best and worst BMX available in the market as they directly buy them one by one and tests them on road. Also, they perform in different BMX competitions.
Here we have selected 10 BMX bikes combining beginner and pro-level features on them. That would be a lie if we say we have bought all the products we suggested here and it is quite impossible to do.
We have tested some of them after directly buying them and other ones we picked by directly visiting the bike shops and gave a test ride to them.
Then after test riding our team dived on their online mission and surfed for 100s of BMX bike reviews on those products by their verified customers and for more information a minimum of 20 youtube videos on one bike our team had seen.
Finally, after reviewing, testing, and comparing our team selected the best products here for you.
Conclusion
BMX bikes are actually fun bikes and they are just made to do tricks. Those bikes can your best companion when leisure.
Not only just leisure time friends, with your BMX, but you can also make your name known worldly. Many competitions on BMX's nowadays are taking place over the world.
So, BMX biking has become a form of art nowadays and considerably popular. Up here, we have selected some best BMX for professionals along with beginners to help our readers out.
This was just a try to help our readers to do not get puzzled to take the buying decision as 100s of companies are there with their product. You can go for some best BMX bikes under $200.
We have chosen the products by comparing, and reviewing directly, so that, your hard-earned money doesn't go in vain. You can also wait for the black Friday to get a BMX bike for adults for sale.
These are the BMX bikes for adults, and we hope our suggestions will help you a lot to take your buying decision.
If you find it helpful, let us know your experience below in the comment section. Thanks a lot for your appreciation.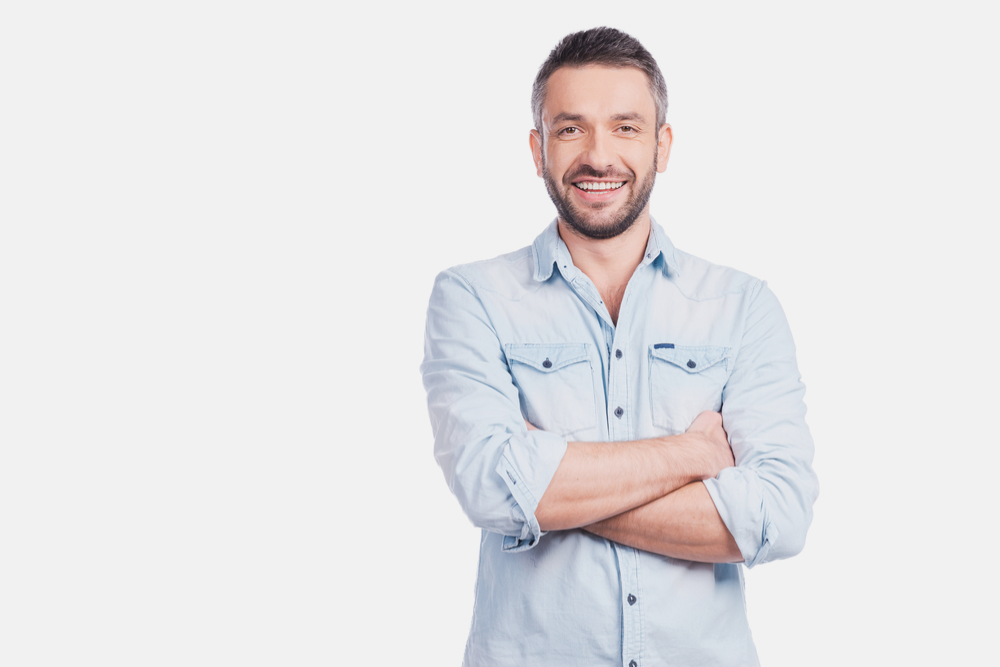 Steve J. Robin is the Senior Mountain Bike Review Editor at Outdoorxsports. Steve has lived in Heron Way, Milwaukie for 15 years. Steve earned his Bachelor's degree at the University of Wisconsin Milwaukee, which has extensive biking training facilities, he had taken up biking seriously as a teenager and later became obsessed with mountain biking. He is an obsessive mountain bike racer and rubbed shoulders with the bike and that he rides with, riding is so much more than a hobby for him with a mild addiction to Endomondo. On September 21, 2015, he released a five-and-a-half-minute mountain biking's video on YouTube that was to change his biking life. The video got a few thousands of views overnight as of today– the world went crazy for Steve. Since the video went viral, things changed fast; Steve found himself featured in MTB-MAG, joined a production as a stunt man.