The most interesting and the most dangerous form of biking is Mountain Biking. It is the riskiest and hardest to try type thing.
Thinking about the risk, many people avoid mountain biking. In a matter of kid's parents want them to be safe from any serious wound.
The thin is, as risky as MTB riding is as entertaining it is. With the perfect training and perfect bike, it's possible for anyone to a perfect MTB rider.
All you need is a bike and enthusiasm to ride it hard to be an MTB rider. And, remember one thing, to make it successful, all we need is to start it.
So, if you are an MTB dreamer and want to make your dream come true, we are here with the best beginner mountain bikes.
Why? Because you can find over 1000s of beginner bikes in the market, which can make you confused to make your buying decision.
So, to help you out, we have made this list on the best ones from the vast list of beginner MTBs.
Best Beginner Mountain Bikes Comparison Table
Best Beginner Mountain Bikes Review
If, in your beginning period of bike riding, you are searching for a bike that is efficient itself and best in its durability and stability, this Diamondback mountain bike is a perfect one for your entry in the MTB world.
This one comes with a 6061-T6 butted Aluminum frame, which makes durable as well as lightweight. It also has SR Suntour XCM 120mm front fork for extra smoothness when riding.
Its integrated headset makes it stronger than ever in rough tracks also because of the added alloy cranks. The sealed cartridge bottom bracket offers extra safety to its riders.
The front and rear derailleur of this bike are full ISCG-05 chain guide and SRAM X3 8-speed ones, which are very stable and durable.
SRAM X4 8-speed shifter offers more smoothness in shifting of gears. Then also added front and rear alloy hub with extra strength this bike has for perfect braking.
The tires of this bike are Vee Rubber crown gem with added Diamondback Doublewall Alloy rims and stainless-steel spokes, which give it more balancing position on trails.
Key Features
6061-T6 butted Aluminum frame
SR Suntour XCM 120mm front fork
Integrated style headset
Single ring alloy cranks
Sealed cartridge bottom bracket
full ISCG-05 front derailleur
SRAM X3 8-speed rear derailleur
SRAM X4 8-speed shifter
KMC Z82 Chain
Front and rear disc brakes
Stainless steel spokes
Vee Rubber Crown gem tires
Diamondback handlebar
A perfect beginner bike with considerably with the best features is this one comes with an exclusive lightweight Aluminum frame for more strength and stability as it needs to observe more shocks.
This one is a hardtail mountain bike with SR Suntour XCM 120mm travel, no suspect of providing the best comfortable riding experience.
Its hydraulic disc brakes are so perfect and robust that they can stop at any trail or any track on any situation. The added world-class Shifters with nine-speed offers the rider a very comfortable and smooth shifting.
As this one ship almost 85% assembled, so to assemble the unassembled is quite easy after it reaches your doorstep.
The 27.5" Kenda Honey Badger tires along with Weinmann U28 wide rims give it the ability to be balanced and stable on hardest of trails.
Finally, this bike has a fearless, aggressive kind of geometry, which makes it not only look better but also a wolf of the hills.
Key Features
Aluminum frame
SR Suntour XCR 120mm travel
Tektro Hydraulic disc brakes
Shimano Atlas Shifter
5" Kenda Honey Budget Tires
Weinmann U28 wide rims
trail geometry
Shimano Drivetrain
3. EUROBIKE Moutain Bike S7

(paid link)

Bicycle 21 Speed MTB 27.5 Inches Wheels Dual Suspension Bike
O my god! It's a dually. For you our one of the best dual suspension Mountain bikes in the best budget. This one is a 27.5inches bike fits for rider 5 feet 4 inches to 6 feet tall.
It's an Aluminum framed bike with exclusive aluminum rims for extra strength and stability. Its rims are very smart fashion design smart designed ones.
This one is maybe a low budget bike you can say, but the interesting thing is it doesn't come with the boring old-fashioned v-brakes. It comes with a smart and robust disc brake system for smooth and exact braking.
Though its low price, it has an exclusive assembly of exclusive Shimano products. The derailleurs, shifters, and other gear line components of this one is made by Shimano.
It is a hulk type bike in the price of a rat because it can carry weight up to 310lbs. When buying this bike, you will get multiple choices because it has different color variations
Key Features
Aluminum frame
Disc brake system
5 inches Aluminum rims
Fashion design
Shimano Shifters
Shimano derailleurs
Shimano brake levers
Load capacity: 310lbs
4. Mongoose Dolomite

(paid link)

Fat Tire Mountain Bike
Hardtails introduced on the list as well as dual suspensions, now its time for some fatty. Yes, this one is a fat tire mountain bike with rich color variation and exclusive design.
As the fat tire mountain bikes don't have any suspension on them and their tires work as their suspension, they need to have durable frames on them, so this one, this fat tire mountain bike comes with a durable steel frame.
It has Shimano rear derailleurs and seven-speed shifters, which makes its shifting smoothest and makes it able to climb on the uphills easily.
The added threadless headset of this bike is easily adjustable for any rider, so no tension with size issues. As this bike has fat tires, so it has thick rims, the rims are fat but made with Aluminum, so very less in weight for better performance.
It has disc brakes in both front and rear along with 26-inch rear hubs for precise braking in trails of any kind in any situation.
This bike has a limited lifetime warranty and ships ready to be assembled directly.
Key Features
Hi-tensile steel frame
Three color variations
7-speed Shimano drivetrain
Mechanical disc brakes
Shimano rear derailleurs
Shimano twist shifters
Threadless adjustable headset
Lightweight alloy rims
26-inch rear hub
If planning a trip and do not want to take hassle with those boring bike stands, but want to have fun on riding on some rough tracks with a dual suspension MTB, then none but this one is the best of all in every aspect.
It comes with a hi-tensile durable steel frame for more strength and stability because it has a joint in the middle of this bike. This bike also has reliable stronger disc brakes for more security and power, which gives it the ability to brake correctly on hard trails on any hard situation.
Its folding frame doesn't require any tool to work on. It works directly and fold and unfold in seconds. It has Shimano shifters and derailleurs on it for smooth shifting experience.
It has 26" Diamond wheels and 22.5" Diamond handlebars on it. Both of its suspensions can absorb more shocks when riding.
This one is easy to assemble and able to carry 220lbs of load. It can be called the best entry-level
Key Features
Hi-tensile steel frame
Disc braking system
Folds without tool
Shimano shifters
Shimano derailleurs
Double-wall alloy rims
Dual suspension
26" Diamond wheels
5-inch handlebars
6. BEIOU Carbon Fiber

(paid link)

Mountain Bike Hardtail MTB
Why beginner bikes always have to be the cheaper one. It means you are buying a mountain bike to learn it, and after learning, you will not ride it anymore on trails.
So, if you are the one who wants a bike with which he will learn and approach to the pro level of MTB riding. Then, there is no better choice than this carbon fiber hardtail MTB.
To let you know, carbon fiber is the lightest of all materials to make MTBs. And, this one is a carbon fiber framed bike, so no compromise with weight. It only weighs 10.65kg whole.
It has an advanced Shimano system on it with 30-speeds for smooth shifting. Also, it has hidden disc brakes and active fork suspension in front of it for more comfort when riding.
Every component like handlebar and seat post is also made with carbon fibers of this bike. It's an expensive bike but remember one thing, when its all about quality no compromise with price.
Key Features
Carbon fiber frame, handlebar and seat post
Shimano M6000 Deore shifters
Hidden disc brake
Fork suspension
Weight: 10.65kg
Different colors
26-inches size
Professional one
7. SAVADECK DECK 300

(paid link)

Carbon Fiber Mountain Bike
Another best MTB made with carbon fiber available in the best of its color variation. It has Toray T800 carbon fiber frame for extra strength and makes it lighter in weight.
It has durable SR Suntour fork, which delivers 100mm of travel, so the rider gets more comfort and control over the bike.
The Shimano M6000 Deore 30-speed derailleur system this bike has for more effective and smooth controlling. It also makes the bike easy to operate.
The Shimano MT200 disc braking system this bike has which makes it stoppable in any condition. The continental tires of this bike make it more balanced.
Those continental mountain bike tires are specially made to add more excellence during multi conditioning performance.
This bike is effortless to assemble. The only issue with this bike is its high price, but the amount of this one should be naturally higher as this one is made of carbon fiber
Key Features
Toray T800 carbon fiber frame
SR Suntour fork suspension
Shimano M6000 Deore 30-speed derailleur system
Shimano RD-M6000 rear derailleur
Shimano MT 200 disc braking system
Continental tires
Easy to assemble
Light in weight
8. SAIGULA Fat Tire

(paid link)

Bicycle Fat Mountain Bike
Wanna have some fatty? Another fatty is here on our list, but the thing makes this one different is its suspension in the front. Most of the fat MTBs don't have suspensions on them, but this one has.
So, if you are in search of an MTB with suspension on it with the best of the quality, then none would be the better choice than this one.
This one comes with a 100% steel-made frame for durability and strength on trails. It also has disc brakes in both front and rear, which helps it to stop on tricky trails.
This bike also has very high-quality front forks for cushioned ride and comfort. Its extra fat, high-quality tires make it balanced on hard tracks.
Smart groupset with strong derailleurs and twist shifters gives this bike smooth shift ability. An interesting fact about this bike is, it is not only able to be ridden on mountains but beaches, roads, or in other tricky tracks.
Key Features
100% steel frame
Both disc brakes
Front fork suspension
4-inch fat tires
Twist shifters
7-speed rear derailleur
Adjustable saddle
Aluminum rims
Aluminum spokes
9. BEIOU Toray T700

(paid link)

Carbon Fiber Mountain Bike
This one is a carbon fiber bike is considerably less price than others. As carbon fiber one, no doubt that the frame and other parts like seat post and handlebar are also made with carbon fiber, so obviously lightweight.
This bike has Shimano 370 ALTUS groupset, which includes the front and rear derailleur, and also with 27 variations of shifters.
As it is a hardtail bike, it has a strong and stable front suspension on it for better comfort and balance when riding. It also has mechanical disc brakes that are wired in both front and rear, which makes it easily stoppable.
It has Kenda 26-inch tires with Roton X5 Aluminum rims, which gives it extra strength and power. It has a Novatec MTB front hub on it.
Not just right by the performance but also with the looks also this bike is a perfect colored one with 3k gloss finishing. This one is a complete package to make your spending's worthier.
Key Features
Beiou Carbon Fiber Frame
Carbon fiber flat handlebar
Shimano Altus 370 groupset
Front and rear disc brakes
Roton X5 Aluminum rims
Kenda 26-inch tires
27-speed variation
Prowheel integrated crankset
The cheapest full suspension mountain bike of our list. Only for you if having a serious budget concern or don't just want to spend more money when it's just the beginning of your journey to MTB world. I am one of the best mountain bikes under 500.
It may be cheaper but also have mentionable features to spend money on. This one comes with a lightweight aluminum frame and both front and rear suspensions for cushioned and comfortable riding.
It also has front and rear disc brakes on it, which makes it easily stoppable on any hard situation. It also has easy to use Shimano shifters for smooth and fast shifting.
Both of the suspension of this bike is adjustable, so no problem with rider size. The durable and double-walled rims of this bike ensure the safety of the wheels when riding.
Also, the quick release technology is used on the wheels, so no hassle when changing them. It can be found in different sizes and color options for different choices. It's the best mountain bike for the money.
Key Features
Full Aluminum frame
Dual suspensions
Rear and front disc brakes
Shimano shifters
Strong double-wall rims
Quick-release wheels
Different variations in color
Analysis and Test Results
Price vs. Performance
When buying a product, who doesn't want to justify its price vs. its performance? When it's a bicycle, the wish is more as this is one of the products someone is not going to buy every month.
Also, the price of the bikes is not so less that the performance can be ignored. It is not possible for every person to buy the bikes one by one and test them to know about their performance.
Below, with the help of our expert team members, we have tested and prepared this test analysis report for our readers who have a shortage of time combining all the important things to consider.
These data chart of price vs. performance is based on the average of the markings of design, weight, frame material, brake type, and gear count.
Design
At the beginner level, the design of the bike doesn't mean fact so much. The beginners at the first stage will not be able to determine the difference between the designs and their comfort.
With any design to learn the riding is possible, but at the very beginning level, we prefer the full suspension ones.
The full suspension bikes have more resistance and balance than the hardtails and fat bikes. As the beginners face a problem with balancing the full suspensions are the best choice.
In this data chart below the full suspension, bikes have got more marking keeping about the riders to need on the mind. Then the hardtails and the fat bikes.
Weight
Weight is the biggest issue with mountain bikes. Of all bikes, these mountain bikes must have to be light in weight as they have to cross through bumpy hard trails.
The more the weight of the bike, the more it becomes hard to handle and ride in the terrains. When giving marks to the bike, they got their rank, considering from the lightest to the heaviest.
The lightest ones got more marks that are right, but one thing is, the other ones got fewer marks because of reason. According to their type, all the designs are not the same materials and components.
According to the type, the weight of the bikes varies.
Frame Material
Mountain bikes can be found nowadays made with different materials like Aluminum, high tensile steel, normal steel, and carbon fiber.
Carbon fiber ones are the lightest and most durable. They are high priced also. At the beginner level, it is too much to have carbon fiber bikes.
We preferred the Aluminum ones as they are lightweight, durable, and available at affordable prices. Aluminum made bikes got the best marking on our chart, keeping every aspect on the mind.
Then the carbon fiber ones and after the steel made ones as the steel made ones are the heaviest of all.
Brake Type
No matter what the level of the rider is. In mountain bike, the dual disk brakes suit much. Disk brakes make the bike easily stoppable at any condition and circumstances.
And for the beginner's disk brakes are the most reliable and perfect. As the beginners have to face harder conditions as they are just learning.
Almost all the bikes we have listed have dual disk brakes as they are the chosen ones for the amateur riders. All they got the same markings.
That may feel annoying to you, but it was important to mark them as they affect the average result of price vs. performance.
Gear Count
It better for the beginners to have less geared bikes. During mountain biking to know, smooth shifting is very important.
From all the forms all of the biking, the mountain bikers need to know the smoothest shifting as they have to shift the gears depending on the terrain so much.
At the beginning level, it becomes harder for the riders to understand the gear shifting if the gear count is more in number, so less geared ones are preferred.
Here on our chart below, the bikes got the marking according to their gear count low to high.
Buying Guide
Beginner level MTBs shouldn't be judged by their components but with their strength and stability. At the level of the beginning, MTBs and their riders have to go through a hard time.
So, the bike must have to be stronger. Then some other important things have to put eyes on are the frame size, braking, suspension, gearing, tires, and all.
Below here you will get to know about some incredible tips about buying a beginner-level MTB and some essential tips to make you Mountain Bike riding successfully.
Let's know the things important to buy a beginner MTB.
Choosing the type
MTBs come in two different types, mostly for the beginners. One is full suspension other is hardtail.
Full suspensions are the ones with dual suspensions on front and back. And hardtails are the ones which only have the front fork suspensions.
In the amateur level, it is good to go for the full suspensions as they are easy to balance and control on hard tracks. Also, they are considerably comfortable.
On the other hand, the hardtails are less comfortable and sometimes hard to control a hard surface. One thing is, because of having less components hardtails costs lesser than the full suspensions.
Check for the frame material
Three frame materials are common for MTB frames Aluminum, steel, and carbon fiber. Earlier bikes were all made of steel.
Nowadays, aluminum and carbon fiber are the trends. Steel framed bikes were heavier and not perfect for MTBs. They are hard to carry and not ideal for beginners, although they are less pricey.
Beginner level bikes don't come with carbon fiber, mostly the pro-level bikes are the carbon fiber ones, and they are the costliest that everyone couldn't afford.
So, Aluminum bikes would be the best choice for beginners. They come with sustainable weight, affordable prices, and mentionable strength.
Also, check for the right frame size.
Go for the disc brakes
Like other bikes, MTBs also comes with both disc and rim brakes. But, at the level of beginner, it's better to go for the disk brakes.
Anything can happen on inexperienced hands. So, you have to be ready for any situation. And in that situation, the bike must need to be stopped.
Rim brakes don't do so well for immediate stopping. Disk brakes are better in performance in this matter.
So, it's wiser to go for the disk brakes.
Have the tire right-sized
When you are a beginner, the right size of your bike's tire is significant. According to your height, the size of the tire is measured.
27 and 29er tires are now most famous. As an amateur, it would be a better choice to go for the 27-inch tires. So, you can keep your foot comfortably on the surface.
It will also help you to resist unwanted falling.
Choose less gears
Bikes are available in different gearing options. During mountain biking, shifting the gears at the right moment is important.
But, in the very beginning, more the gear can create a confusing situation for you. It's better to have a bike with less numbers of equipment.
So, you will not get confused and will be able to learn to shift correctly.
These were some tips for you to choose your first MTB. I hope this will be helpful for you to get you your desired one. Now some useful directions by our expert to be a proper MTB rider.
To learn MTB riding better
Experts' advice is always a better solution when trying something new. When the job is risky as mountain biking, to take advice would be a better option. Let's proceed by steps:
1.   Keep your body calm
First of all, keep your body free from any stress when riding. Keep your back straight and let the bike do its job. Be relaxed on curved tracks. The bike will automatically pass over it.
You may feel some hard shock while doing this; don't let anxiety take control over you. Let the suspensions do its work and observe the shocks.
2.   Don't lose control of the steering
In mountain biking, many of the hard terrains you have to face. Severe shocks will go over the vehicle, but always keep in mind that, don't ever lose your control over the steering.
Keep your hands straight and move the steering by the direction.
3.   Keep yourself balanced
Yes, whatever happens, keep yourself balanced on the bike. You don't have the opportunity to sit all the time when riding mountain bikes like road biking.
So, keep yourself balanced and try to stand up when it needs to be to release the pressure from the bike.
4.   Work with both brakes
When riding, it is vital to keep control over the brakes integrated. Working with both brakes in very necessary.
Whenever riding, try to work with both front and rear brakes. So, you could get better control.
5.   Play with gears
MTB riding needs most of the shifting of gears. Many kinds of terrains the rider has to face during mountain biking. So, smooth shifting is important.
It's normal that no one will be able to shift smoothly in a day. But, keep trying and always keep the gears on shifting as it needs to be. Then, things will get easier later for you.
6.   Ride in the group
Always try to ride in a group when you are in the row of newbies. At the beginning level, an incident can happen at any moment, and most importantly, mountain biking tends to be practiced in remote areas.
So, always try to have someone with you so you can find help at any moment if anything unwanted happens.
Why  you should trust us
First of all, our main focus of writing is to help our readers by giving them some useful suggestions to make their buying decision quickly.
Making a useful list of suggestions is not such an easy task as it looks. We maintain a team of experts on bikes to make things happen.
Steve J. Robin is the man who leads the team of experts. He is not only a bike expert by name but by his works. He is a passionate MTB rider and stuntman.
Steve, with his team of five, makes the list of products to suggest. They test the products; they research on the products, they review the products.
One thing is, like when it is a product like a mountain bike, it is always not possible to buy them at once. So, from time to time, the team members buy them one by one.
Some of them directly buy and test, and others check on the stores for justification and test riding.
Our team members are so stubborn that they do not get satisfied with their test results, so they also go for online buyers' reviews and YouTube videos on the products.
Conclusion
The MTBs we have listed here are all from the beginner's segment. In the beginner's segment, bikes cannot be justified by their components.
All the beginner level things come for considerably less price. Those listed here are the best in their price and quality, according to our research team.
Generally, beginner level things give more trouble. So, we tried to make sure that our picks would be those which can provide you benefit more than trouble.
After buying one of them now, you only need proper training. After the training, you complete you can go for the pro level MTBs.
Pro-level MTBs cost more, and that may seem like a problem. But not to worry, we also prepared a list of some pro-level best mountain bikes under $1000.
Finally, make your decision now, follow our guide to buy the best, and ride it hard. We hope our picks have made you satisfied.
Let us know if not. Thanks a lot for your contribution.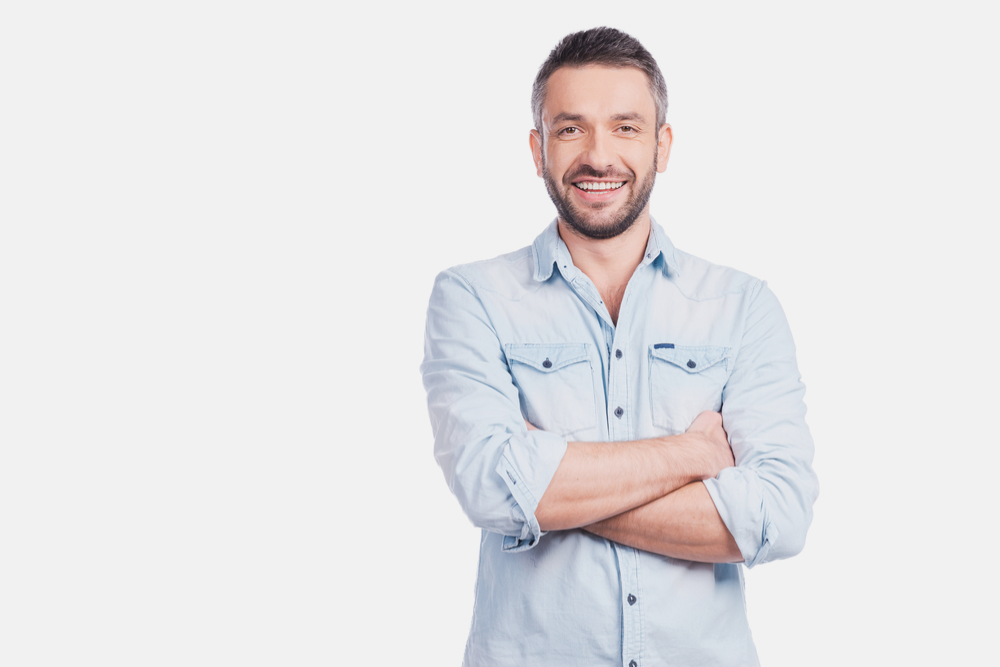 Steve J. Robin is the Senior Mountain Bike Review Editor at Outdoorxsports. Steve has lived in Heron Way, Milwaukie for 15 years. Steve earned his Bachelor's degree at the University of Wisconsin Milwaukee, which has extensive biking training facilities, he had taken up biking seriously as a teenager and later became obsessed with mountain biking. He is an obsessive mountain bike racer and rubbed shoulders with the bike and that he rides with, riding is so much more than a hobby for him with a mild addiction to Endomondo. On September 21, 2015, he released a five-and-a-half-minute mountain biking's video on YouTube that was to change his biking life. The video got a few thousands of views overnight as of today– the world went crazy for Steve. Since the video went viral, things changed fast; Steve found himself featured in MTB-MAG, joined a production as a stunt man.