Does love a muscular body yet keep skipping your workout routine out of laziness? And now anything looks appealing to you but not going back to the gym? Here is a solution to your scenario; we have put together seven Best Winter Mountain Bikes to help you make the new you this frosty weather. You can hop on them and are all set to go for outdoor adventures. Whether you want to scout the striking landscapes of your town or to sweat through hundreds of kilometers stress of trails, you can head to any route of your choice for mountain biking.
But a lot of questions pop up in your mind! Right? Like which type of bike do you want? Which one is the best mountain bike to go for and what is it popular for? Does my chosen product have happy customers? What's the price?
To help you with your research we'll try to give you our opinion to quickly fix all of the questions you have.
Mountain bikes are all-rounder players that can handle more or less whatever one wants. And if y0u are a fast biker or a beginner who is highly into rough terrains, they can genuinely carry on with it. If you are going for a road bike then it is not going to help you on rough terrain.
Best Winter Mountain Bike Comparison Table
Image
Product
Features
Price
Outroad Fat Tire Mountain Bike for winter riding

Frame Material: Carbon Steel Frame
Suspension: Front Suspension
Tiers: 29 in.


Check Price
Mongoose Malus Adult Fat Tire Mountain Bike

Frame Material: High-quality Steel
Suspension: Rigid Suspension
Tiers: 26 in.

Check Price
Hiland Mountain Bike for winter

Frame Material: High-quality Aluminum
Suspension: Front Suspension
Tiers: 27.5 in.

Check Price
Mongoose Dolomite Men's Fat Tire Mountain Bike

Frame Material: Steel Frame

Suspension: Rigid Suspension
Tiers: 26 in.

Check Price
Hiland Aluminum Mountain Bike, All Shimano Drive Train

Frame Material: High-quality Aluminum
Suspension: Front Suspension
Tiers: 26 in.

Check Price
Hiland Full-Suspension Mountain Bike

Frame Material: High-quality Aluminum
Suspension: Dual suspension
Tiers: 26 in.

Check Price
Mongoose Argus ST & Trail Youth/Adult Fat Tire Mountain Bike

Frame Material: Hardtail Frame
Suspension: Rigid Suspension
Tiers: 24 in.

Check Price
An excellent bike with high-performance braking effects which offer multiple functions. Though the best part however is; it is affordable. Dual disc brakes work really well whenever you apply them moving through a rough trail.
It has a heavy carbon steel frame that may be difficult to handle but it comes with handles so you can easily carry it around. This feature goes well with the trainers. Additionally, it supports 440lbs weight that means if you are a plus-size person then you'll be happy to get one. A nice and comfy seat will give you the best ride.
If you are someone who is living in the mountainous region or you are a city person and simply want a bike that can absorb maximum bumps on your way home? You can consider buying an outdoor fat-tier mountain bike for sure. It gives you front suspension to go through rough terrain.
It's a hardtail mountain bike therefore is the simplest and most affordable out of all mountain bikes. It has front suspension, but without rear shock, and it makes them easier to maintain and lighter to handle.
What we loved:
Quality construction, an entry-level mountain bike that is durable and beautiful, and superb performance on rough terrain. And of course, it's cheaper than other mountain bikes.
What we don't:
Heavy steel body, not as speedy as you might expect.
Pros
Best price
Comfy seat
A handle to carry it
Front suspension system
Cons
Heavy carbon steel frame
Comparatively lighter grips and pedals.
Final Verdict
For an entry-level ride, this bike is a great deal for your money. The tires and the bike frame are solid. Easy to assemble, and you can buy it for less than 400 USD which is great. With all these features it fits well in the heart of the hard trail category of best mountain bike brands.
But this bike is a little on the heavier side but it rides just fine. Still, if you are someone who is not into heavy bikes then we recommend you look for some other options out there. Overall, this mountain bike is worth the price.
---
Are you someone who is a big fan of fat tiers? Or have you ever tried a bike ride with fat tires? Why not? Feel comfortable with trying our Mongoose Malus Adult Fat Tire Mountain Bike. Its quality construction will surely save you from a daunting experience and you'll smile through your way up and down the mountains.
Fat, knobby 4-inch wide mountain tires can perfectly roll over anything in your path. While 4-inch alloy rims are strong and light to help you apply a sudden brake right at the moment. A mechanical Brake system is helpful for crisp stopping and gives you precise speed control. This is a hardtail bike that is optimized to withstand the roughest of bike trails of all time.
Moreover, it is designed for faster descents and easier climbing up the mountains. For total control over the bike and the best riding experience, it has 24-speed shifters to offer.
What we loved:
Twist Shifters allow you to change gears easily and smoothly. 4" knobby tires, grip on rough terrain, SHIMANO parts

What we don't:
Heavy steel body, the saddle doesn't look perfect.
Pros
Highly affordable for everyone and provides value for the money.
Perfect for any terrain and good for all weather conditions.
4 in. wide tiers to go over anything in your path.
Easily adjustable.
Easy assembly.
Mechanical disc brakes help you stop your bike suddenly if you need to.
7-speed drivetrain and Shimano parts for easy climbing power.
Cons
The steel body may make it a little heavier.
The seat post is not adequate.
Final Verdict
Going up the hill sounds fun right? Spending money on the right bike and getting on it is fun more than just fun. Moving through the roughest trail yet having full control over your bike is like conquering something new. This vibe is all you need to keep going your uphill journey.
Looking at its beautiful fat tiers will give you an idea of how firm the grip is. When you walk on the ground, you'll experience the power it has on the road, the shock-absorbing power of this bike will give you an exciting experience you may be looking for. This is an affordable bike that is going to get easy on your pocket. The steel frame design is comfortable and lets you have an enjoyable ride through rough trails. It is a little heavier though.
All in all, the Mongoose Malus can be described as an amazing bike. So, you can go and add this bike to your best mountain bike of the year.
More: Top 5 Mongoose mountain bike of 2023
---
Want to go to the most challenging trails around your city? With its excellent brake and suspension system and rolling momentum of the 27.5-inch wheel, it stands out from other best mountain bikes out there.
The frame body is lightweight aluminum alloy which is constructed for maximum durability. The awesome brake and suspension system that comes with this bike is responsive, reliable, and also reduces the chances of damage. Knobby tires of this mountain bike give you safety on wet and frosty roads or trail without flipping over.
What we loved:
Lock-out Suspension fork
What we don't:
Shifters aren't that reliable.
Pros
Options for 26- or 27.5-inch wheels.
24 speeds
Disc brakes
Women-specific frame
Front suspension type
Lock-out Suspension fork
Cons
Less reliable shifters may annoy you while changing the gear of your mountain bike.
The components are of low quality.
Final Verdict
This bike is specifically designed for female bikers so that you can enjoy your ride while cruising over dirt, snow, mud, puddles, and even ice without having much difficulty. But double-check the gear shifters before buying this bike. With so many features we would recommend you invest in the lifetime service of this bike.
Read More: The 10 Best Mountain Bikes Under $1000
---
If you want to buy a bike to use around the year whether to go to work and to play in the park with your family then you should go for Mongoose Dolomite Men's Fat Tire Mountain Bike.
In recent times gas prices have gone up so a fat bike is one of the best alternatives for your vehicle. The main idea is that this is a good bike, worth for both young and old riders equally well. Also, there's a lot of room for modifications or you can say customization to this bike. Fat tire bikes are very versatile because you can add tire pressure for hard, rough surfaces and on the other hand lower it for snow or stuff. With this bike, you can go through anything in your way.
Regarding assembly, it is a pretty basic and simple ride with a high-quality steel frame giving it a sturdy look and a nice shape. 7-speed terrain makes your experience enjoyable along with its 26 inches tiers helping absorb shocks and run smoothly on a bumpy surface. Front and rear brakes provide the rider outstanding grip and keep your balance unshakable.
What we loved:
Cable routing is internal giving you a safe ride.
What we don't:
Gears are not that efficient.
Pros
Efficient pedal mechanism
High control cockpit
Practical, protective
Full-size range
Cons
The gearing is considerably low
You may need a larger gear setup for the rear wheel
Final Verdict
Ideally, every biker wants a bike for him that's capable of handling not only tough terrain but that also, nimble when getting to grips with climbing hills. You can find tons of mountain bikes in the market and neither is better than the others because it all depends on what type of terrain you're going to be moving on- right?
Beginner Tip: Best Mountain Bikes For Beginner
---
With this mountain bike, you can run along uphill trails endlessly. It has SHIMANO Shifter and Derailleur with 24 Speeds to provide you durable ride in an affordable package. With its sleek design, internal cable routing is what lets you have protection from the elements along with reducing maintenance charges in the future.
What we loved:
SHIMANO Shifter and Derailleur with 24 Speeds, a wide range of gears
What we don't:

The weight of the bike is 15 kg or 33lb, an old-style seat.
Pros
SHIMANO Shifter and Derailleur with 24 Speeds
A wide range of gears
More control for climbing
The wheel rim comes with a double layer of aluminum. It tackles the pavement, dirt, and pretty much anything with full control.
Cons
Pretty heavy
Hard to sit on, narrow and not so comfortable seat
Oldy style seat post
Offers non-adjustable fork
Has a narrow range for the gears
Final Verdict
The suspension system of this mountain bike is responsive which represents an edge on the most challenging ways. Besides, Shimano gears are no joke. Powerful disc brakes play their role to boost your control over this bike so that you can feel confident and challenge yourself with a hardtail.
If you are into stylish and lighter things you can consider buying some other mountain bike.
---
This mountain bike by Hiland gives you the freedom to choose your favorite features as it offers a lot of options for mountain riders. The full suspension system can take you to the faster possible rides. You can have fun riding with your best buddy as it allows an adjustable height saddle that can be released quickly to match a number of heights. To save your time and energy, it has Shimano 21- speed for you. Let's have a peak at what is it good at!
What we loved:
Rear and front both Derailleur with 21 speeds. SHIMANO Shifter made gearing easy.
What we don't:
Brakes need adjustment and some people might not have time for that.
Pros
Both Derailleur with 21 Speeds
Great control over gears
Suitable for climbing
Easy to maneuver from blocked corners and even jumps
The adjustable saddle can fit with a variety of heights.
Cons
Slightly heavy
Offers non-adjusted gears which may be bothersome if you are short of time.
Final Verdict
It is one of the best mountain bikes for cyclists who are more speed-focused and enjoy challenging rough trails. Because the dual brake system is designed for protection; in case of any emergency you can apply an easy stopping mechanism of these brakes.
---
Wondering to choose a bike that fits well with the needs of young and a little older individuals equally? Check out the specs of one of the most loved bikes among customers!
What we loved:
Disc brakes work effectively in every situation, powerful stopping mechanism.
What we don't:
The bike is heavy and also tread depth is a bit low as compared to the width of the tiers.
The ever-changing world of biking is surely adventurous, all you want is the right bike for you and you are ready to beat the lazy winters. This fat bike comes with a sturdy Steel Frame adding in its look as well as durability. Strong, 4" wide tiers contribute to giving you a strong grip, quick stopping, and powerful stability over any hurdle. It also has a 7-speed drivetrain to change gears with greater ease according to the terrain you are biking on. On bumpy trails, you are going to have fun with the efficient mechanical brake control system. The bottom line, however, is Mongoose Argus mountain bike can tackle all types of trails starting from the rocky surface to the snowy trails.
Pros
Wide tires for a smooth ride
More power with mechanical brakes
Stops immediately, right at the point
Cons
The Tread of the tiers are not that deep
Heavyweight bike
Final verdict
This fat mountain bike by Mongoose Argus got 4.5 stars out of 5-star ratings on Amazon product reviews. With all the loveable features this energetic, fat-tier bike is all you may want to go with. But be careful with your purchase decision if you are looking for deep-tread tires.
---
Buying Guide to Best Mountain Bikes
Read this guide by us to understand what you want from a mountain bike. With this, you'll be able to make your purchase decision in no time.
Which type of trail you'll be riding on?
In this ever-growing world of technology, you have a bunch of options to choose from. But the first thing to consider is your location. Note down how often you are going to ride on your bike and is it going to be used on smooth roads or rough trails. If your goal is to go fast on the uphill journey then all you need to look for is a specific upper tube and a small-sized frame along with disc brakes and basic trigger shifters for easier climbing over the mountains. It also gives you a more comfortable ride without feeling exhausted. You can look for a hardtail mountain bike that offers 27 speeds for a variety of terrain types. Some bikes have 27.5-inches wide wheels, and front suspension locks for efficient and smoother movement while going on your way.
Maintenance
Once you have passed the checkpoint of where to use your mountain bike, you need to understand the maintenance it offers. If you are looking for something that needs low maintenance then trail hardtails are a pretty good choice for you. The bearing and pivots of a full-suspension bike need extra care and maintenance off and on for a better riding experience. So, comparatively, hardtails are simple to use.
Weight and height of your best mountain bike
Some riders prefer using lightweight bikes over heavier ones. That depends on the personal preferences of the rider. Generally speaking, Aluminum based light frames are the talk of the town. It is therefore advised to check the frame of the bike you are interested in. Also, make sure to consider if the height of the saddle is adjustable or not. The height of your mountain bike should be compatible with the rider's height.
Price/ Budget
Nobody wants to spend on a bike that's not worth it. If you are tight on your budget then you may want to look for a hardtail bike because it's the simple and cheaper option. On the other hand, the full-suspension bike costs a lot of money. As it has more complex designs and features. To be honest, the more money the quality bike set up you'll get.
Wheel Size
The mountain bikes offer a wide range of wheel sizes. 27.5 to 29 inches wheels are in demand are considered standard-sized wheels. If you are looking for a lighter style then go for a 27.5 size wheel because it will be easy and quicker to accelerate. Bikes with 29-inch wheels can carry momentum through rough trails. If you are interested in a speedy bike then 29er is your best buddy.
Conclusion
Every mountain bike listed above is greater in its range. You need to pick one that fulfills your individual needs. Best bikes are the ones that give you full control. With excellent geometry, giant tires, and sleek design the best mountain bike lets you enjoy rocky paths, steep slopes, and sketchy downhill with higher speed.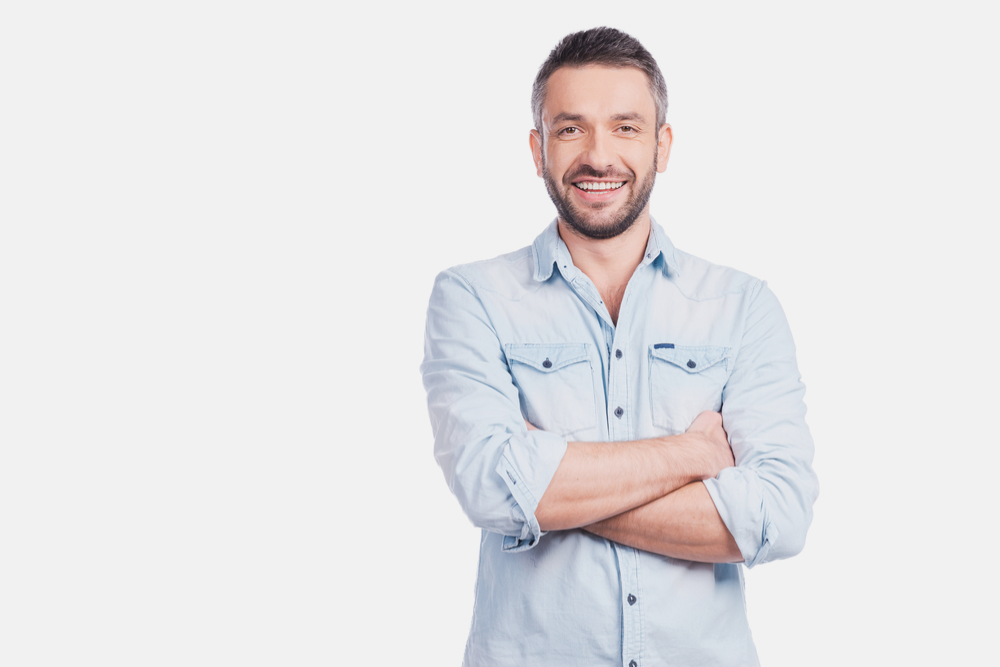 Steve J. Robin is the Senior Mountain Bike Review Editor at Outdoorxsports. Steve has lived in Heron Way, Milwaukie for 15 years. Steve earned his Bachelor's degree at the University of Wisconsin Milwaukee, which has extensive biking training facilities, he had taken up biking seriously as a teenager and later became obsessed with mountain biking. He is an obsessive mountain bike racer and rubbed shoulders with the bike and that he rides with, riding is so much more than a hobby for him with a mild addiction to Endomondo. On September 21, 2015, he released a five-and-a-half-minute mountain biking's video on YouTube that was to change his biking life. The video got a few thousands of views overnight as of today– the world went crazy for Steve. Since the video went viral, things changed fast; Steve found himself featured in MTB-MAG, joined a production as a stunt man.