Many cyclists have made a name for themselves. From Lance Armstrong to Mark Cavendish, these cyclists have developed an amazing reputation for their sensational skills.
If any of these cyclists are racing, they can be a reliable choice for placing a bet. Click here for the latest cycling betting odds.
We've ranked the top cyclists of all time. These cyclists have won numerous competitions and become famous thanks to their amazing performances. If you adore sports, you can also check out sportsbook promo codes right here.
Top 10 Cyclists Of All Time
1. Eddy Merckx
Eddy Merckx is perhaps the most celebrated cyclist of all time. This Belgian cyclist, who is also known as "The Cannibal", was the first person to win the Cyclist Triple Crown, which he earned in 1974.
Merckx is a three-time World Championship winner. He has also won both the Tour de France and Giro d'Italia five times. In addition to these astonishing records, Meckx set a new record for the hour record in 1972, smashing the previous record by 800 meters.
As a result, it's no surprise that Eddy Merckx is considered a legendary cyclist.
2. Beryl Burton
The second spot on this list belongs to Beryl Burton, a leading figure in the world of female cycling. This English cyclist is known for her record-breaking stint in UK cycle racing, in which she won over 90 championships.
Burton is a two-time winner of the women's race at the UCI Road World Championships. Moreover, she won the UCI Track Cycling World Championships five times, as well as earning several silver and bronze medals in this competition.
3. Mark Cavendish
This British cyclist is primarily a track cyclist who is considered one of the top sprinters of all time. This Olympic silver medalist earned this title at the 2016 Rio de Janeiro Olympic Games for the Omnium.
In terms of wins, Cavendish is equal to Merckx. He has been the victor at 34 stages of the Tour de France, which is the same number of wins as Merckx.
4. Bernard Hinault
Likewise, Hinault is on-par with some of the greatest cyclists of all time. Hinault is a winner of five Grand Tours, three Giro d'Italias, and two Vuelta a Españas. Throughout his professional career, Hinault has claimed 147 victories.
Hinault is also commonly known as "The Badger", a nickname that alludes to his aggression in the sport.
5. Gino Bartali
Known as Gino the Pious, Bartali is a celebrated Italian cyclist. Bartiali is renowned for his victories before and after the Second World War, meaning that he has one of the largest gaps between victories.
Bartali won the Tour de France twice and is a three-time victor of the Giro d'Italia.
6. Chris Hoy
Scottish track cyclist Chris Hoy has made a name for himself by representing Great Britain at the Olympic Games. Hoy has earned seven Olympic medals, six of which are gold and one of which is silver. This makes Hoy the second-best Olympic athlete behind Jason Kenny.
Another feat that makes Hoy stand out is his victories at the UCI Track Cycling World Championships, where he won eleven gold medals.
7. Lance Armstrong
Lance Armstrong is one of the most recognizable names in the world of cycling. During his record-breaking career, Armstrong won the Tour de France seven times in a row between 1999 and 2005. Armstrong also gained notoriety after surviving testicular cancer.
It's worth noting that Armstrong is a controversial figure in cycling due to his use of banned performance-enhancing drugs. Nonetheless, Armstrong is a major name in cycling.
8. Marianne Vos
Marianne Vos is an incredible Dutch cyclist who is a member of the Team Jumbo–Visma of the UCI Women's World Team. She has won an amazing number of awards, including a gold medal at the 2008 Summer Olympics and a second gold medal at the 2012 Summer Olympics for the women's road race.
Vos has also become a major winner of the World Road Race Champion, which she won three times. Meanwhile, she has also had eight victories at the World Cyclo-cross Champion.
9. Miguel Indurain
Miguel Indurian is a sensational Spanish cyclist who has won the Tours de France an impressive five times. Namely, he had five consecutive wins between 1991 to 1995. Indurain is the only person to win this challenge five times consecutively.
Indurain is one of only a handful of cyclists who nearly won the Triple Crown. Despite his five wins at the Tour de France and his two victories in the Giro d'Italia, Indurian just missed out on a win at the World Championship.
10.  Chris Froome
Chris Froome is an award-winning cyclist of Kenyan and British descent. This intrepid cyclist has won two Olympic bronze medals and has become a three-time winner of the Vélo d'Or. Additionally, Froome has won seven different Grand Tours. This includes winning the Tour de France on four separate occasions.
Thanks to his two Olympic bronze medals for road time trials, which he earned in 2012 and 2016, Chris Froome has become a household name.
Final Thoughts
Cycling is an exhilarating sport that has become populated with a range of different icons. These top cyclists have become well-known thanks to their unbeatable skills and prowess within the cycling world.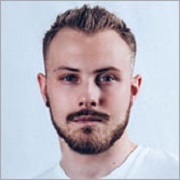 Taylor is an outdoors & sports equipment specialist, sports author, bike traveler, bicycling and skating expert, and smoke-free ride activist. He is also a regular reviewer of outdoor sports gadgets and accessories. About safety gear and biking facts he analyzes and gives his feedback to outdoorxsports. Writes and tests to help him, you, and us.