I'm a big fan of riding indoors. When I say this, I have got a lot of reasons to. First and foremost weather, many of us are living where it remains really cold or hot during most of the year. Secondly, you may have a tight work schedule and your routines don't loan themselves well to have the option to ride outside. Thirdly, you won't be able to do long-distance cycling in chilly winters as it gets dark soon after your office hours.  But whatever the reasons are, indoor exercise bicycles are the best solution for profound workouts without spending much time. 
For me, I love my street bicycling; it made me productive. But sometimes it's simply excessively dull for me to get out. At this point, an indoor Bike Trainer is my best choice to hop on. Besides is getting fresh air, sunlight, and nature, what do you think is the difference between indoor and outdoor cycling? While we all know that cycling outdoors is not always possible owing to bad weather, traffic, or laziness.
That being the case the indoor bike is an awesome flipside for you. With indoor cycling, you can put in 100% effort and focus your full attention on maintaining good body form. Yes, Indoor training gives you the chance to shake your legs and keep your fitness level when it's difficult to go join a fitness gym.
Best bike trainer stand for beginners
Almost everyone would agree that the more money you spend, the more quality the trainer setup will be. For beginners, cycling is simple as you only have to pedal. But it's not simple as said, if you are new to cycling you can find it harder to adjust yourself to it. Nevertheless, once you hop on a bike trainer you'll be addicted to the sense of joy you'll get from your indoor rides.
Smart trainers will help you keep an eye on accurate power measurement, plus a lot of other features like smart app connectivity, adjustable resistance for climbing, or targeted training zones. If truth be told, these features are assuredly helpful in creating training vibes.
Well, with the best bike trainers, here is a list of the five best bike trainers for beginners, average, and advanced riders.
What Are Bike Trainers?
A bicycle trainer is you can say, a tool that makes it possible to have a stationary and quiet (most often) ride. A bike trainer essentially consists of a stand that has a clamp to hold the bike tight and then there is a roller that grips the back wheel in place while the mechanism either fluid or magnetic provides you resistance.
 There are a number of reasons to consider cycling indoors: it's time-saving, you can train yourself in a highly controlled environment, it's not weather-dependent, and the best thing is you won't end up with a muddy bicycle when it's raining. A sigh of relief right! Additionally, you can do targeted workouts to improve your cardio-muscular fitness, your stamina, speed, and more.
What Are the Types of Bike Trainers?
Three broad categories of bike trainers are Bike trainers fall roughly into these categories:
Wheel-on trainer:
This dense, affordable, and stylish model is all you may want. It fits in the axle of the rear wheel of your bike and also uses a roller that works against the wheel (by holding the wheel securely) to provide you sturdy ride.
Fluid: It combines magnetic flywheel and fluid resistance chambers
Pros:
Nearly silent
Magnetic operation
high resistance.
Cons:
Repeated friction
Heating
Consequential expansion
The fluid contraction can make the seal leak.
Magnetic:
A trainer that uses a lever flip or a knob to turn the resistance of your level on the rear wheel. They don't give a real riding feel as they are a more linear type designed.
Next: Read review on 5 Best Magnetic Bike Trainer, before purchasing one.
Pros:
Cons:
Has high resistance that can make it prone to breaking.
Wind:
This type of trainer uses a fan that is powered by the cyclist's leg power. This power is used to create resistance on the Wheel. Such trainers aren't used much nowadays because they are too noisy. But still, they get the job done and the best thing is they aren't expensive to buy.
Pros:
More resistance will develop if the cyclist speeds up
Creates a real feeling of having a ride outside at a hill station or on the road.
Cons:
Noisy
Gives the rider limited resistance.
Centrifugal: che
In such trainers specially designed centrifugal pressure plates give resistance to you.
Pros:
Nearly silent
Resistance curves can be adjusted by you.
Wheel off Bike Trainers
Bike simulator: This exercise bike offers a realistic riding feel by offering you a comfortable platform. Also, it gives the option of wireless app connectivity which is too good to have.
Direct Drive: These trainers have rear wheels which have compatible with mountain and road bikes. But keep in mind that not all trainers are compatible with every bike. With this trainer, you can remove your rear wheel and attach its mechanism directly to your bike's drive train. Its smooth power transfer and app connectivity on many models make it unique and the higher cost is worth it.
Pros:
No tire noise
Accurate power
Allows connectivity to the virtual world
Cons:
Heavy
Uses electricity, and is expensive.
Smart Trainer: The ability to connect wirelessly to the training apps is a pretty cool feature to have for tech-loving trainers. Smart trainers also give you control over resistance levels. You can just press a button to adjust your favourite level. With smart trainers, you can make your workout addicting and fun.
How to choose the best Bike Trainers?
If you're a beginner to the world of indoor cycling, you can get confused with a dazzling array of expensive equipment. However, it's possible to get an indoor cycling setup at affordable rates. You need to check out some of the given features before making a purchase.
Read More: Top 5 Best Smart Bike Trainer of 2023
Budget / Price: This one can be a deciding factor for getting the best bike trainer for you. Before buying you need to compare the price tags for your choices. It takes a combination of favorable trends, the quality of the product, and your favorite features which lead to the success of a product. Be sure to get a bike trainer that will go easy on your pocket. But if you have a good budget check out the 5 best bike trainers under $500.
Potential resistance: Every cyclist is different right? So it's preferable to have a bike trainer that offers adjustable resistance settings for your convenience.
Noise factor: There may be a light sleeper at your home or maybe around your training area who might not like you see training. A noisy bike trainer can be bothersome for you as well. For a calming exercise session, you must buy a bike trainer that doesn't create any noise.
Durability: Everyone wants to buy something that lasts longer. If you want a durable bike trainer then you need to consider checking its frame material.
Compatibility with your Bike: For ease be sure to buy a trainer that is compatible with your bike.
Technology: If you are a tech-loving person then this feature should be your favourite one. Most cyclists prefer using a trainer that can support technology.
Portability: If you are someone who is into travelling and love going outside then I'm sure your first choice would be a portable trainer. Do you need to see if the trainer lie flat-folded when you pack it? How heavy is it? Can it fit in your car?
Connectivity: People out there love real-time workout feedback. So the bike trainers that come with wireless connectivity to training apps and social, virtual riding features can be a game-changer for your training session.
If you have found your required pocket-friendly bike trainer you want to own, then now it's time to dive into the features of the bike trainers. Let's look at them one by one;
a) EASY ASSEMBLY: It is a bike trainer which comes with only a small amount of spare parts. According to the manual, you can finish combining the pats of the bike trainer stand just in minutes and you are ready to start your workout. According to users, it's more suitable that you use the bicycle trainers in a more open area.
b) RESISTANCE SETTING: This bike trainer can be adjusted to five resistance levels. When you use one level, you may feel like riding on a flat surface. And if you can go higher like a pro you can set the bicycle trainers resistance to the last limit which is level five. You would feel like climbing some surface..
c) PORTABLE: The good thing that people love about this bike trainer is that it's not roomy and needs very little space to store and carry. Travellers can easily fold it up and put it in the car's trunk. When you don't need it just fold it and put it in a corner. Feeling like exercise? You can use it without any pre-settings to make.
d) NO NOISE: When I exercise I don't want others around me to get disturbed while I'm exercising, do you feel the same? That is why I prefer FDW Bike Trainer. While using the best bike trainer at resistance level one, the sound won't be higher than 60 decibels
e) QUALITY PRODUCT: It is made of high-quality carbon steel and can support a high weight of at least 300 pounds.
This is a popular trainer on Amazon. It's user-friendly and easy to assemble, has a wide base, sits low to the ground, and is super stable. It also has five resistance settings to speed up your ride. With that it's portable feature regular travellers will surely love it. Being having ignorable noise and lightweight are other plus points of this bike trainer.
Pros
This trainer has High quality and is easy to assemble. 
The price is great.
It's portable can carry it wherever you want.
Cons
It offers limited resistance and is a cable shifter.
Has durability issues.
Verdict
FDW Bike Trainer is an ideal bike trainer for those who have a plus-size body. It can handle 300 pounds of weight. Additionally, it's portable. If you are looking for something that you can carry around then this might be an option for you. It does make noise when you set the resistance to level five. So, if you are noise sensitive then you may explore some of the other options out there in the market.
Overall, it's an affordable option for you if you don't need smart connectivity but still want an indoor pocket-friendly ride. You can pick 1 out of the 8 Best Indoor Bike Trainer stand of 2022.
---
a) FLUID RESISTANCE: Fluid obstruction unit gives a peaceful and steady ride.
b) STREET RIDING FEEL: Moderate obstruction offers the vastest opposition reach and street cycling feel.
c) MEMBERSHIP: Offers one-month membership to Rouvy virtual application
d) PROGRESSIVE RESISTANCE: It gives the rider the widest resistance range and feels like you are riding on the road.
e) BEST SELLER: It is loved by the users and earned a best-selling name in the USA.
f) NOISE FREE TRAINER: Provides a quiet and consistent ride. It provides a noise level of 69 decibels at 20 mph
g) CONNECTIVITY: Can be connected with indoor cycling apps like; Zwift by pairing with your favourite speed or cadence sensor.
h) COMPATIBILITY: It has a quick release skewer that will operate on most bikes in the market. But if a bike has a thru-axle you should buy an additional adapter to make the bike fit.
It's a wheel on the trainer which means you don't need to disassemble your bike every time you use it. Cool, Right? It also has a foldable frame, levelling system. This trainer is studied and gives you a smooth ride. It also has a built-in cooling system that helps the trainer to stay cool. Also, it has one monthly membership to Rouvy virtual application.
To me, it's a huge plus for people trying to find a nice medium between a stationary bike and a bike. You can consider it the best luxury bike!
Pros
It's a well-built trainer bike.
Top seller item in the US.
Its ride is sturdy, quiet, and very smooth.
Provide you with even resistance.
Collapsible, easy storage.
Cons
Set up. The only downside is that some reviewers say it is hard to set up. It's not difficult, but the manual is a bit unclear at points.
Verdict
If you are looking to get a lot of features in one go then I would recommend you this best bike trainer. With several cool features, its price is justified. However, if you have a problem reading the tricky instruction given in the manual you can always contact the customer service support centre of the company.
---
a) TYPE: Wheel-on trainer.
b) RESISTANCE TYPE: Magnetic resistance with 8 settings. It comes with a resistance controller that helps you adjust the resistance as much as you need.
c) CONNECTIVITY: No smart connectivity
d) GEARS: Front-wheel riser block is included in the deal.
e) NOISE: Of course, If you are working with rough tires it makes noise. But it doesn't happen when you are using road bike tires.
f) REAL CYCLING FEEL: Built with a wide base and low stance for unshakable balance.
g) MAXIMUM WEIGHT: It supports 330 lbs weight.
h) INSTALL AND RELEASE: Installation is pretty easy. You can clamp your rear wheel tightly. As compared to the other bike trainers it helps to take the bike down much easier.
i) COMPATIBILITY: This trainer stand can be used for any mountain bike with a 26-28″ or 700C wheel
This BalanceFrom trainer is a bit heavy-duty stand. But it's easy to install and set up. It can support as heavy as 330 lbs weight while an eight-level resistance setting can let you adjust speed and resistance as per your need. It is loved by the users and is tough, sturdy, and reliable.
Pros
Easy installation.
Easy setup.
 Adjustable resistance.
Comes with a front-wheel riser block.
Cons
This trainer is heavy.
Excessive Noise in rough mode can be uncomfortable for some cyclists.
Verdict
It's a great bike trainer to go with. This trainer is a fairly simple device, setting up can take a few minutes and can surely become your indoor trainer. You may find it noisy with the rough tiers but this is not the case with the smooth tiers. Still, if you want to enjoy the rough ride with your mountain bike then I would recommend you buy headphones for noise reduction in rough mode.
---
a) RESISTANCE SETTINGS: This allows you to choose a variety of resistance.
b) BEST SELLING TRAINER: It's the best combination of old and new trainers by Saris. Make you ready for any virtual and non-virtual training ride.
c) FLUID RESISTANCE: This trainer comes with fluid resistance that means you don't need to adjust it manually.
d) CONSISTANT RIDING: Fluid resistance gives you a consistent ride.
e) FOLDABLE FRAME: Helps in travel through long distances.
f) ECCENTRIC LEVELING FEET: This is used for easy adjustment on the rough surface.
Saris Fluid2 Indoor Bike Trainer is a new model manufactured by Saris. Easy to assemble, offers the better average assembly instructions, has a sturdy frame, and is stable. Different resistance can give freedom of choice to go with your favourite level. A sturdy frame is easy to ride on. Additionally, you can fold frames to save space. It is a handy product for travelling.
Pros
Best selling product.
Space-saving model.
Cons
Set up is a bit difficult.
Verdict
As it's best selling product, you can surely trust this item. It makes the ride experience very enjoyable and fun.
---
a) NEAR SILENT: That means it doesn't make much noise.
b) RESISTANCE MOTOR: It improves the efficiency of the trainer.
c) ADJUSTABLE RESISTANCE: With easy remote resistance control you can adjust your desired resistance.
d) STAINLESS STEEL BODY: The frame is made of stainless steel making the bike overall look fancy.
e) WHEELS: This trainer supports any bike having 26" – 28" OR 700C wheels.
f) REAR WHEEL SKEWER: The skewer comes with the trainer.
g) FRONT WHEEL RAISE BLOCKS: Front-wheel rise block can help you set up the height of the trainer easily.
h) TRAVEL BAG: A sturdy bag is also included in the deal.
With this trainer stand, you can easily convert your road or mountain bike into your indoor cycle. Offers super quiet magnet technology which is yet another great feature. Extra-wide base and adjustable resistance can be a game-changer. It'll let you feel like you are riding through the hills, mountains, and smooth roads.
Pros
Built-in quiet technology gives you comfortable riding with no noise.
Resistance technology offers a greater degree of control.
The bag makes it easy to store and carry your stuff.
Cons
The fluid may leak and can be messy for you.
Verdict
All in all the Alpcour Bike Trainer can be your best bike trainer as it gives you a comfortable, sturdy ride and its no noise technology can make it stand out from other bike trainers. If you are thinking to buy it then it's the best decision you made, I must say.
---
Conclusion
There are a lot of different reasons people may want to buy a bike trainer. Whatever the reason is you can choose your required bike trainer considering the features of each trainer available. There is a variety of products you can easily find in the market. We would recommend you do your research, making a checklist of required features, testing, and evaluating them. This way you can find your best trainer bike easily.
FAQS
Are Bike Trainers worth it?
Yes, they are worth it because they allow you to train indoors. Sometimes, you don't feel to go outside and train in this case all you need is a bike trainer to be your best friend. In short, this is time effective.
When to buy a bike trainer?
The weather is not always good to bike. When it's raining or the weather is hot you cannot step outside. This is the best time for you to have a bike trainer.
Is a Bike Trainer bad for your bike?
The Bike Trainer is not bad for your bike. Manufacturers use the testing protocols to ensure the safety of your bike and the whole setup.
Can you put any kind of bike on the Bike Trainer?
No, you can't necessarily put each bike on all bike trainer stands. You need to check out the compatibility of the product with your bike. It would be good if the trainer is compatible with the rear axle of your bike or if there are adapters for it. Some direct-drive trainers may not be compatible with your bicycle due to the design of the rear wheel.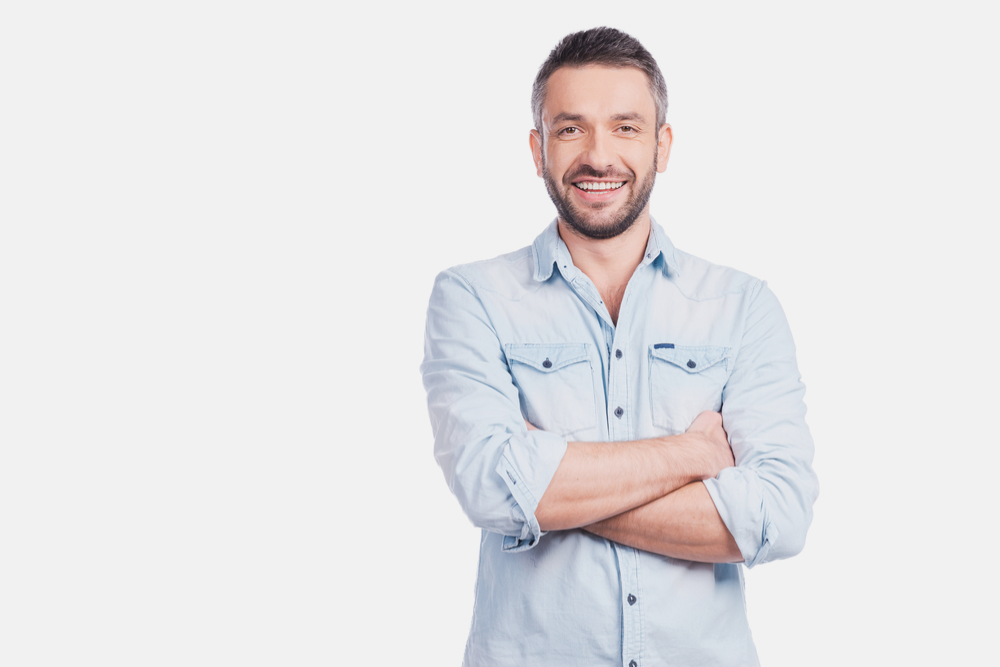 Steve J. Robin is the Senior Mountain Bike Review Editor at Outdoorxsports. Steve has lived in Heron Way, Milwaukie for 15 years. Steve earned his Bachelor's degree at the University of Wisconsin Milwaukee, which has extensive biking training facilities, he had taken up biking seriously as a teenager and later became obsessed with mountain biking. He is an obsessive mountain bike racer and rubbed shoulders with the bike and that he rides with, riding is so much more than a hobby for him with a mild addiction to Endomondo. On September 21, 2015, he released a five-and-a-half-minute mountain biking's video on YouTube that was to change his biking life. The video got a few thousands of views overnight as of today– the world went crazy for Steve. Since the video went viral, things changed fast; Steve found himself featured in MTB-MAG, joined a production as a stunt man.