When you riding on a bike sunglass is really an essential kit for your eyes protection especially when you have got on over sunlight.
However, when people start cycling this is a common question for them do I need glasses for cycling?
It's not only for over sunlight protection. Wearing sunglasses out on the bike isn't just about looking cool. They're an essential piece of kit.
When you riding sometimes you see heavy wind blow or a little bit of dust pass your eyes, so for your safety, it's important to take cycling glasses.
So, if you want to save yourself from cycling injury it's important to take safety gear and you know the eye is the most survival option of your body.
So that question is very common when I riding is it compulsory to wear sunglasses. Wearing a sunglass not hundred people compulsory but there is some fact you should be concerned about it.
It basically relies on what type of cyclist you are and what kind of terrain you riding. When riding on flat terrain and basically you are occasional riders, you ride just a week or month at a low speed then cycling glasses not compulsory for you.
But when you ride on odd terrain such as mountain trails it's strongly recommended to wearing sunglasses.
Nowadays sunglasses are compulsory cycling kits like gloves, shoes, helmets and bib shorts.
There is also the risk of cataracts when you do not use sunglasses and if your eye lens gradually affected by clouding it could be lead you totally blindness.
If you don't wear sunglasses, your eyes could be badly affected by UV rays and sometimes it causes cataracts diseases.
What Color Lens Is Best for Cycling?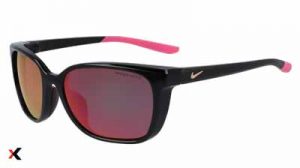 Amber and rose color lens are the best color lenses for cycling. This color lens strongly recommended for cyclist because its increase visual acuity. So we think you have got the answer that what color lens is best for cycling?
It gives you the brightest field of vision and is a great choice for weak to no sunlight. Its color contrast is so strong and it's especially required when you riding on roads.
When you are going to choose a tint for cycling concern it that not to choose a so dark variant. When there is a lack of sunlight it's so important to manage well enough tints that help you to recognize any smallest objects clearly.
Here the grey lens is also recommended, it's less efficient but it reduces glare and renders colors. If you are in bright sunshine, it gives you amazing vision all around.
If you riding in an area that continues strong sunshine then blue attenuator lenses are great. It can significantly reduce blue light wave lengths transmission. It also increases the contrast in a neutral way.
However, when you are on mountain biking not use a dark lens because the dark lens is so dark for trail use. Keep reading best sunglasses for cycling.
Are Polarized Lenses Good for Cycling?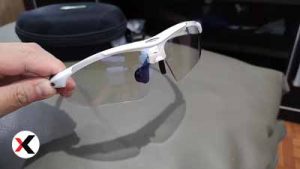 Many cyclists often ask this question are polarized lenses good for cycling?
The one-shot answer is polarized lenses are good enough for cycling. Most of the riders confirm that polarized lens gives more visibility.
There are some road cyclists who have argued that sometimes they disguise in slippery surfaces and there is also alter depth perception while a cyclist viewing potential hazards.
I think you have got the answer that when a polarized lens is good enough for a cyclist.
Are Photochromic Lenses Worth It for Cycling?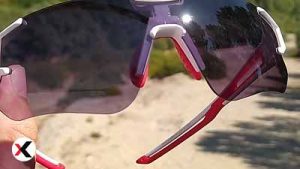 There are some cyclists who rarely ask this question are photochromic lenses worth it for cycling? Basically, photochromic sunglasses are so cost-effective but their protection level is also good enough.
Many cyclists looking forward to eyewear that offers more enough protection, a powerful lens and covers more places around the eyes.
Photochromic lenses can fulfill all these requirements. You have found photochromic lenses in all shapes and size that covers what you need and it's awesome for bright sunlight. This lens gives you full safety from UVA and UVB rays.
But photochromic lenses are not suitable for every cyclist. This lens transition period is 35 seconds to a couple of minutes and it's too long when you cycling between long stretches of shadow and intense sunshine.
What Are the Best Prescription Cycling Glasses?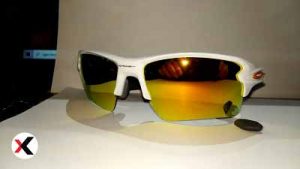 OAKLEY FLAK 2.0 XL is one of the most prescription cycling glasses. So, we think you have got the answer of what are the best prescription cycling glasses?
When you think about cycling sunglasses there are two most important things you need to focus on. At first, you need to concern about lens material and something about contrast-enhancing.
If you are a cyclist and want to buy sunglasses don't take plastic or glass lenses. These types of glasses are good for everyday use but not a good option for cycling because these glasses are so risky and so easily can be shuttered.
For cyclists, polycarbonate and trivex lenses are best because these lenses are a shatterproof and a great option for sports.
Why Do Cyclists Wear Yellow Glasses?
Often this question coming to people's minds why do cyclists wear yellow glasses?
Many cyclists wear yellow lenses because it can filter out maximum blue wavelengths of light and its allowing you to see contrast better.
Yellow glasses tint also provides more vision with less light that means it gives you darker light conditions with less sunshine.
Yellow lenses are better than blue lenses because blue light dominant our atmosphere so decreased our ability to see the contrast. But overall, in a hot and sunshine atmosphere blue lens are good enough.
Is Oakley a Good Brand for Sunglasses?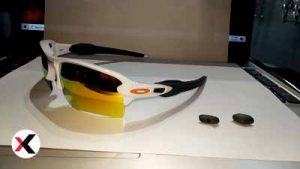 Peoples want to know is Oakley a good brand for sunglasses?
People who know something about glasses, most of the time they require you to buy an Oakley glass and it's a top brand.
Oakley sunglass brand is one of the best trusted and biggest brands all over the world. Since 1984 Oakley manufacture these world-class sunglasses.
If you research the market Oakley sunglasses are so successful and people love this sunglass, you have found many athletes use these sunglasses.
In recent times they have own near about 600 patents sunglass and Oakley have become synonyms for premium glass brands.
What Color Lens Is Best for Bright Days?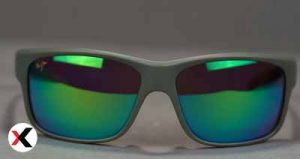 People love to wear sunglasses when they riding on but there is a question coming out what color lens is best for bright days?
If you are riding on bright days green lenses are the best. Green lenses great option for both sunny and low-light environments.
Green lenses have a great way of reducing glare when brightening shadows engaging. Green lenses are ideal for water and field sports, cycling, or skiing.
Green lenses also give you comforts of your eyes from cloudy or foggy, bright or shiny days.
You may like gray or brown lenses but green sunglass lenses are efficient than these two lenses.
Green lenses sunglass gives you good enough contrast than gray lenses and it transmit color accuracy is more efficient than brown lenses.
Green glasses are great for use outdoor activity and it's amazing for general purpose use. This lenses also helps you to dims glare while you see brightening shadows.
Which Sunglass Tint Is Best For Cycling?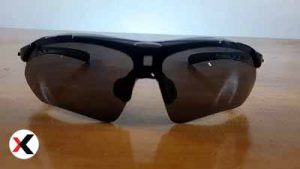 There are many types of lenses tints you have on the market but amber and rose lens tints are so good. Amber and rose lens tints are vital for increase visual acuity for that reason it's highly recommended for cycling.
These tints are also helpful for provides the brightest field of vision and are also good enough in weak sunlight.
So, we think you have got the answer of question which sunglass tint is best for cycling?
Amber and rose tints are so good when you riding on the road. These tints improve sporting performance by improve reaction times and it also best for safety.
When you are going to choose a tint for cycling, make sure that to take the light variant and don't take the very dark variant.
Final Talk
If you are a regular cyclist or occasional cycling sunglasses are a so important kit for you. When you spend lots of time cycling then you start to realize why sunglasses are so important to wear.
However, maybe you ride BMX, mountain, or Cruiser bike but that's not fact. Sunglasses Mostly need for your eye safety.
When you riding in a rainy atmosphere it's important to take a clear lens. If you are accidentally caught in the rain, a clear glass lens can protect you from water drops.
Most of the time rainwater engage with small particles of objects and debris.
To maintain the safety of your eyes it's important to take cycling sunglasses.
When you riding on your eyeball can affect any solid particles, sand, debris, mud, and any flying insects, and when you running high speeds off-road and downhill it's so disturbing.
There is heavy wind blow also a great problem, sometimes it creates a great problem for you when you riding on the downhill.
Most people don't wear sunglasses for their laziness but it could be dangerous for them. You know the eye is the survival part of your body so it's so important to focus on your eye safety when you cycling.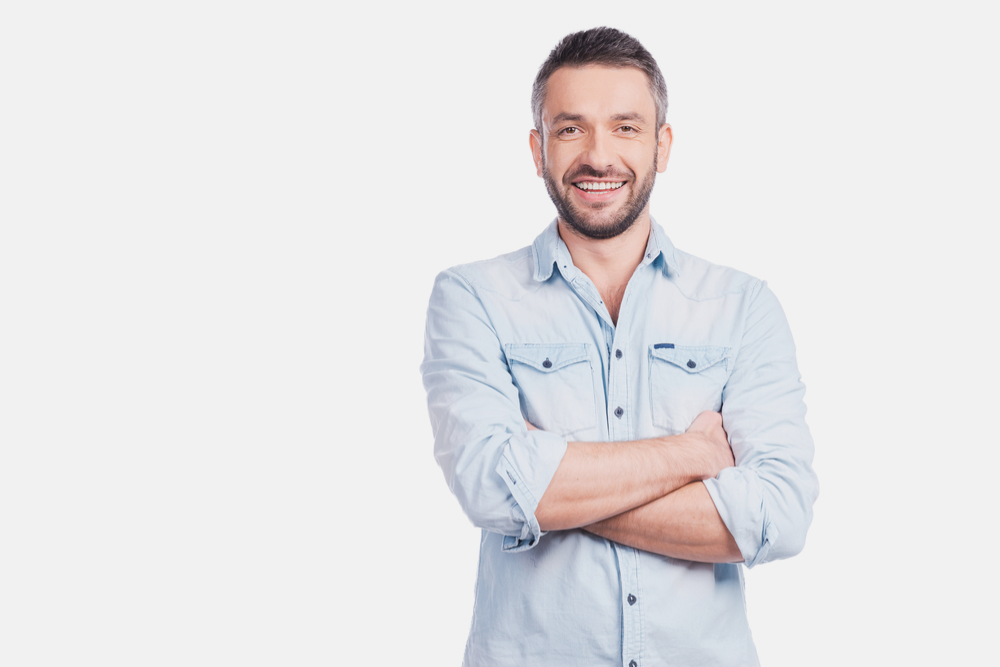 Steve J. Robin is the Senior Mountain Bike Review Editor at Outdoorxsports. Steve has lived in Heron Way, Milwaukie for 15 years. Steve earned his Bachelor's degree at the University of Wisconsin Milwaukee, which has extensive biking training facilities, he had taken up biking seriously as a teenager and later became obsessed with mountain biking. He is an obsessive mountain bike racer and rubbed shoulders with the bike and that he rides with, riding is so much more than a hobby for him with a mild addiction to Endomondo. On September 21, 2015, he released a five-and-a-half-minute mountain biking's video on YouTube that was to change his biking life. The video got a few thousands of views overnight as of today– the world went crazy for Steve. Since the video went viral, things changed fast; Steve found himself featured in MTB-MAG, joined a production as a stunt man.