IZU, Japan (AP) — Officials at Fuji International Speedway apologized to the Dutch team after world time trial champion Anna van der Breggen was pulled from her bike by security during a recon of the Olympic course for Wednesday's race against the clock.
The guard apparently did not know that van der Breggen was a competing athlete. She wound up falling in the incident — she was not hurt and will still compete — and video showed the Dutch riders surrounding an official's car at the track.
Kyosuke Takei, the coach of Japanese rider Eri Yonamine, said in a tweet: "Everything stopped due to a mistake by the organizer. And in the turmoil with the guards, Anna was threatened and overturned.
In another tweet, Takei wrote: "It was a big mess today time trial test run I was very sad. The organizer has too little respect for the riders. I know everyone is working hard in their own place. It was a terrible mess I haven't seen these days."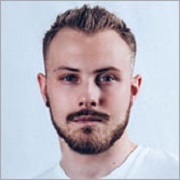 Taylor is an outdoors & sports equipment specialist, sports author, bike traveler, bicycling and skating expert, and smoke-free ride activist. He is also a regular reviewer of outdoor sports gadgets and accessories. About safety gear and biking facts he analyzes and gives his feedback to outdoorxsports. Writes and tests to help him, you, and us.