HARDTAIL or FULL SUSPENSION? It's always been a matter of argument among bikeoholics.
If MTB is a coin, Hardtail and Full Suspension are nothing but just two sides. None of them can be called the best because it depends on their needs. Both of them are best on different grounds.
Both Hardtails and Full Suspensions have their own specialty. Professional riders suggest both kinds of them depending on the terrain. Especially Hardtail vs Full Suspension jumping decides the superiority.
Hardtail mountain bikes are able to supply more speed and support to the paddle as they do not have any suspension on their back. So, the rear wheel gets efficient paddling power on slightly smooth tracks.
Full Suspension bike supplies less speed that's true, but on the rocky tricky mountains where the technical turns are more and more, FS because of their fully-functional dual suspensions can run off almost all the baby heads resting your rear tire on the ground.
Both the Hardtails and FS's have advantages on different trails that are true, but they have basic differences and dissimilarities also.
Below in this article, you will get:
A proper description of both Hardtails and Full Suspensions.
Differences between both categories.
Expert's opinion on them.
The solution to some critical issues of MTBs.
Things you must check before choosing your MTB.
This information will help you to understand the competition Hardtail vs Full Suspension- which one is the best for you.
Description of both Hardtails and Full Suspensions
Hardtails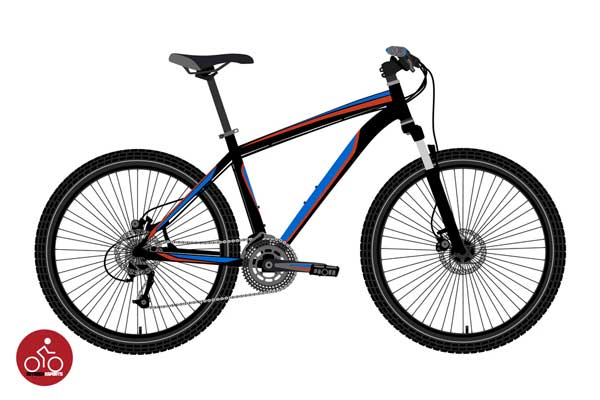 Hardtail mountain bikes are the purest of all mountain bikes. Those bikes only have front fork suspensions, no rear suspensions.
Frame materials of those bikes are usually steel or aluminum. They tend to be a lot lighter with aluminum frames, and strong but light wheels. Other components they've got are front and rear brakes. They use a one-by gear set up so you can really punch out the gate, but they've got enough gears to get up to speed when racing. The front head angle tends to be slacker than a jump bike so it can handle those top speeds. They also come with carbon frames which are lighter than ever and mostly used by professional racers. On the cross, country mountain bike racing Hardtails are mostly used.
Some Hardtails are there called the FAT BIKES, which have a five-inch tire on them. They are designed with massive tires to be ridden on sand and snow.
You may also like to read, The 10 Best Mountain Bikes Under $1000
Full-Suspension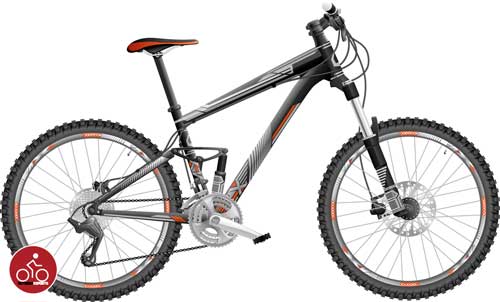 Full Suspension mountain bikes have suspension on both the front and the rear of the bike. This makes the bikes much more capable on rough technical terrain when compared to a Hardtail.
Those bikes are less efficient on smooth surfaces. Full Suspension mountain bikes are built around aluminum alloy frames. Carbon fiber composite frames are lighter weight and becoming increasingly popular mid-range bikes.
The premium models of rear suspension work by allowing the wheel to pivot at the frame. Controlled by the rear shock designs need to be pedal-friendly while also absorbing all the bumps on the trail. Different brands are there having their own take on the best way to do this.
Sometimes the fork might have slightly more suspension. The quality of the suspension for shock and components improves better performance.
Both 29-inch and 27.5 inches wheels are available. 27.5 inches wheels are the most popular and offer a great balance between nimble and handling and rapid rolling. 29-inch wheels are faster but less agile. So, Hardtail vs Full Suspension 29er is also a matter.
Most Full Suspension bikes have one-by-drive trains. There are four basic types of Full Suspension bikes designed for different types of mountain biking.
Cross-Country bikes have 80 to 110millimeters of suspension. These bikes are lightweight with nimble handling and are optimized for climbing.
Speed Trail Bikes have 120 millimeters to 150 millimeters of suspension travel. The most versatile thoughts are spikes these are the most fun to ride at trail centers.
Enduro bikes have 150 to 180millimeters of travel designed for Enduro racing. These bikes are optimized for riding challenges and descents, but can still be ridden uphill and down all day long.
Downhill bikes have around 200millimeters of suspension travel built for riding. the roughest steepest tracks these race bikes are confident on the downs but aren't designed for riding uphill.
Keep reading: Top 5 Mongoose mountain bike 2023
Differences Between Both Categories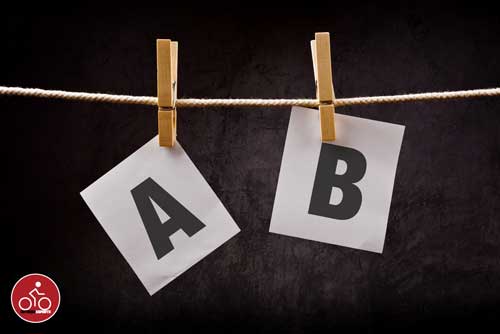 Weight
Hardtail
Hardtails are always lighter in weight because it doesn't have any extra frame parts more than the frame, the front suspension fork, and necessary parts.
Weight
Hardtail
Hardtails are always lighter in weight because it doesn't have any extra frame parts more than the frame, the front suspension fork, and necessary parts.
Full-Suspension
Full Suspensions are quite heavier than the Hardtails because they have both the rear and front suspensions which consists of extra pivots and tubes.
Price
Hardtail
Hardtails are actually the basic bike design more than 100-year-old. They do not have any extra feature like the FS. Their manufacturing cost is also low. So, in comparison with the full squishes, the Hardtails always comes 800 to 1000 bucks less.
Full-Suspension
Full-Suspensions are generated designs. They have much more parts than the Hardtails. Their dual suspensions and extra parts cost more in manufacturing. So, you have to pay some extra cash if you want a dual suspension MTB. Is Full Suspension worth it? The answer you will find below.
Comfort
Hardtail
As they don't have any rear suspension they make feel some extra bumps on rocky mountain roads. But on smooth terrains, they are comfortable as it needs to be.
Full-Suspension
Having both rear and front suspensions make the dualies more comfortable. The pivot on the rear keeps the rear wheel in touch with the ground every time. So, the technical tracks give fewer bumps and feel more comfortable.
Balance
Hardtail
Hardtails on rocky mountains which have more ups and downs lose its balance. Not having suspension on the rear makes it out of contact with the ground so the balance loses. But the expert hands can balance every imbalance.
Full-Suspension
The rear suspension on any terrain keeps the wheels touched with the ground. So, the hard terrains don't affect the paddling and the Full Suspension MTB's are always in balance.
Cleaning
Hardtail
Not having any extra parts makes the cleaning easier of the Hardtails.
Full-Suspension
Rear tubes, suspensions, pivots, and frame itself! Much more parts than the Hardtail results in more hassle in cleaning these dualies.
Maintenance
Hardtail
Having fewer components reduces the chance of more breakdown, and less breakdown costs less maintenance.
Full-Suspension
Full Suspensions have more joints and parts, so the chances of breakdown are more and the spares of the Full Suspensions are costly. As a result, the FS's are costly to maintain.
Terrain
Hardtail
For smooth and slightly rocky terrain, Hardtails are the best pick to add some extra speed.
Full-Suspension
Full Suspensions are suitable for every terrain. They are easy to handle and comfortable on every terrain.
Speed
Hardtail
Only a frame and no push from the rear makes the Hardtails more speedy.
Full-Suspension
FS's are also speedy but as the rear wheel because of the suspension absorbs more of the corners and bumps, sometimes speed lacks.
Looks
Hardtail
"Simple is the smart" people who believe in this choose the Hardtails because of their decent looks.
Full-Suspension
If you like to be aggressive with bike Full Suspensions are the only right choice for you.
Expert's opinion "Hardtail vs Full Suspension"
When it is a matter of choice what could be better than the expert's comment?
A Swiss cross-country rider who races for the SCOTT-SRAM MTB team, and winner of the world championship in men's cross-country in 2009, 2012, 2013, 2015, 2016, 2017, and 2018 and the UCI World Cup in 2010, 2012, 2013, 2015, 2017, and 2018. Also, He won the gold medal in mountain biking at the 2016 Olympics, the silver medal 2012 Olympics, and the bronze medal at the 2008 Olympics. He won the Swiss National Championship in Cross-country Mountain biking in 2012, 2013, 2014, and 2015. Says on a video by GMBN,
I choose my bike due to the track. So, depends if it's a technical track or fast track. If it's a lot of uphill. The track's getting more and more technical and rougher, so I'm riding mostly now Full Suspension, and, just for a few races, a Hardtail. We also did some science tests, exactly measured with which bike I'm faster. But, in general, I'm riding the most time on Full Suspension bikes.
Emily Batty
A professional mountain bike racer from trek factory racing on an interview says,
"All mountain bikes have suspension; suspension is designed to keep you in control over rough ground.

If you'll be riding on smooth trails such as gravel or smooth single-track, a Hardtail could make a lot of sense.

If you'll be riding on rougher trails with more obstacles (more typical "mountain biking")

you'll appreciate the ability of a Full Suspension bike to get through rough stuff while you stay in control.

A Full Suspension bike uses its rear suspension to keep you in control over rough terrain.

Hardtails can be very comfortable on smooth terrain.

How do I choose?

As a professional racer, I have both a Hardtail and Full Suspension bike to choose from.

For me, it's all about which bike will be the fastest on the terrain.

When I'm racing a relatively smooth course with lots of climbing like the World Cup course in Germany,

I'll go for my Procaliber Hardtail.

However, World Cup courses have been getting more technical and challenging with lots of rock gardens, drops, and jumps.

So, that has me on my Full Suspension Top Fuel most of the time."
Leadville MTB winner and American cross country mountain bike racer switched his bike from Hardtail to Full Suspension and said,
"I decided it wasn't worth it to ride the Hardtail even though less weight would help on the climbs, I was happy to ride the full-suspension."
Keep reading: Top 7 Best Winter Mountain Bikes (Our Top Picks)
Blake Samson
Professional mountain biker from United Kingdom who is a 3rd place finisher for the UK King of Dirt honor in 2007, and placed three times 2nd in the following in a video by Global Mountain Bike network says,
I'm riding a Hardtail, super rough stuff, plus I'm racing so I thought, better get clipped in and learn the hard way. Now this bike, I've been everywhere on this bike. It never ceases to amaze me this thing. Frickin' cool, easy Hardtail done, no faffing with suspension. Let's go to race.
Neil Donoghue
A former mountain biker who was a champion of UK Gravity Enduro. He is now a high-level biking coach and British National Mountain Biking champion says,
"The Full Suspension bike is more comfortable to ride. It's got more compliance. You've got slightly more grip on the ground. It's gonna be more confidence inspiring to ride downhill, and probably easier as well. I was faster on the Hardtail. When I was on the Hardtail, I was working hard. It was pretty sketchy. I think it's the coolest, pure cross country race machine, and I do like Full Suspension bikes."
The expert opinions are discussed to get you more idea about Hardtails and Full Suspensions and make the correct comparison.
The Solution to Some Critical Issues of MTBs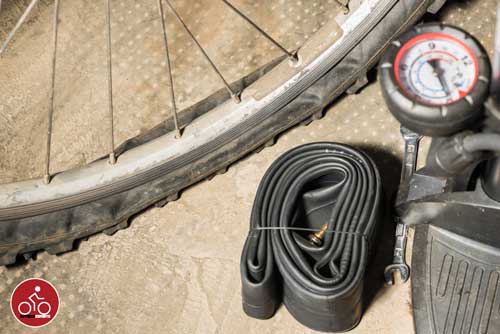 Mountain bikes are one of the categories of bikes which have to go through most rough situations. They have to exceed over more bumps.
They ride through rocky mountain trails and hard terrains. As they cross more obstacles, the chances of some basic problems are there is more. Mountain bikes are for mountains and the mountain are isolated places.
So, when racing only because of not knowing some easy solutions your fun of riding can turn into a bad annoying experience. Below here we will discuss some of the basic problems and their solution of MTBs:
Problem 1: Flat Tire
A flat tire is the most common and unwanted problem a biker wants to face. Only a flat tire can ruin the whole ride.
Flat tires can also cause some serious injuries. Here are the causes and solutions to get rid of flat tires.
Causes
Imbalanced tire pressure.
Nailed rocks.
Weather.
Solution Steps
Use higher pressure than before.
Try to avoid the nailed rocks.
Use your old tube as the cover of your new tube by cutting it all the way around which can give your new tube double support.
Try to use tubeless tires because they are more durable than with tubes.
Always put some tire gel inside the tires which will prevent the sudden puncture by blocking the holes.
Problem 2: Pedal Clicking Noise
Sometimes after the second pedal bikes create some annoying clicking noise that bothers the rider, and distracts attention from the track.
This problem actually results during climbing.
Causes
Loose cranks and pedals.
Loose chainring bolt.
Loose bottom bracket bearing.
Solution
At first, tightening your cranks. If it doesn't work then.
Disassemble the bottom bracket bearing and clean it and assemble it after lubing.
Always use grease on pedals.
Problem 3: Seat Post Noise
Sometimes shifting weight during a ride causes some creepy creaking noise. The noise actually comes from the down of the seat post.
Causes
Dirty bolts.
Dirty rusty seat post insertion collar.
Dry seat post.
Solution
Remove the seat post from the body of your bike.
Clean it and grease it.
Reinstall the seat post.
Use WD40 if the seat post is rustier.
Check for cracks on the frame near the seat posts, if there is any fix it.
Problem 4: Scratching Disks
Annoying scratching from the disk suddenly? This one is one of the most common problems of bikes.
Causes
Incorrect mounting of the calipers.
Slightly bent disks.
Some Dodgy master cylinder on hydraulic brakes.
Solution
Loosen the bolts of the disks.
Apply breaks.
Tighten the bolts applying the brakes.
Check the rotor; if it is not perfect change it.
Adjust pad depths to make the rotor reasonable. (for cable breaks)
Press the pistons into the cylinder bore with 10mm ring spanner and install again.
Those are some basic problems during a ride, there are many more issues of cycling which are better to get solved by the mechanics. The bike wheel also matters to make rides smoother. 29er wheels make the ride smoother.
Things You Must Check Before Choosing Your MTB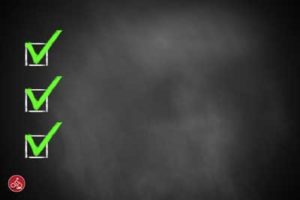 Buying a bike is not just spending some bucks. It is more than just spending money. For some people buying their own bike is quite like a dream.
Mountain bikes do not cost so less that there is nothing to think about. As you are spending money for your dream it must have to be a worthy one. So, here are some features of both Hardtail and Full Suspension MTB's that make you choose your bike easily.
Right size
The most important thing about choosing a bike is to choose the right frame size. If the bike is not of the right size there will be nothing worse than that.
Measuring your body parts mostly the inseam and combining the bike's seat tube, head tube, and long tube with it you will get the perfect measurement of your bike.
Wheel size
The wheel size of an MTB matters a lot. Nowadays 27.5 inch and 29 inches or 29er wheels are the most common. 27.5 inches are the bests for aggressive trails and 29ers are the best Hardtail vs Full Suspension XC.
Hardtail or Full Suspension
It is very important to know your comfort zone by yourself to buy the perfect bike. Reading this article will help you to make your decision.
Before buying try both Hardtail and FS, it is all about your comfort. Hardtail vs Full Suspension for the beginner is a frequent question. Only the rider's comfort is the answer.
Weight
Weight is not a big issue if you are on the beginner level. But if you want to ride it professionally, the lighter the weight the better it is.
The lighter weight will help you to get steering accuracy, good cornering, and better speed.
Suspension
Always go for the better quality suspension because your bikes have to go through real rocky obstacles.
Before buying research the model you want to buy online. Get information from the manufacturer's guide. Always go for the quality of suspensions not the quantity of it.
Look for Upgraded Design
Look for the designs on which you can attach extra gears like speedometer, headset, etc. it will make your bike more professional.
Budget
If you have budget concerns you can go for the Hardtails. They cost always like 500 to 1000 bucks less than the Full Suspensions.
If budget is not the concern Full Suspension is the right choice for you.
Hardtail vs Full Suspension it's always been a war between the riders. They both are perfect on different grounds. As discussed earlier according to the expert both the kinds of bikes are needed depending on the track.
Hardtail is the basic bike design and Full Suspension is the improved one. in this article the ground of the argument about these two kinds of MTB's clearly discussed. The differences between those two bikes and the expert biker's opinion on choosing the right one discussed here. Also, the solution of some basic problems during a ride and a précised checklist for choosing an MTB also added.
In this article, it is hardly tried to keep all the things in a short form about MTBs. it will give you a track to reach to the end of the argument Hardtail vs Full Suspension and get you the answer which one is the best?
Bonus Tip: Writing can only give you some directions. The right is always the one which can give you your required comfort. So, go for the one which is comfortable for you.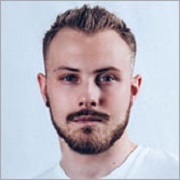 Taylor is an outdoors & sports equipment specialist, sports author, bike traveler, bicycling and skating expert, and smoke-free ride activist. He is also a regular reviewer of outdoor sports gadgets and accessories. About safety gear and biking facts he analyzes and gives his feedback to outdoorxsports. Writes and tests to help him, you, and us.