The 10 Greatest Athletes To Race On Two Wheels
What makes a great cyclist? Is it the number of medals they have won? Is it the number of records they have broken? Is it the amount of money that they have made? Or the impact they have had on the sport?
Perhaps it is a combination of all of the above.
Today, we will be taking a look at the lives and careers of some of the most successful cyclists of all time. We will be looking at both Velodrome and road cyclists.
For many, Lance Armstrong was considered the greatest cyclist of all time. However, now that we know how he won all his Tour De France victories, many don't look at him in the same way anymore.
With Armstrong knocked off his perch, many are re-examining their takes on cyclists of the past and present. Wondering who among them is truly the best.
The world of cycling has vastly changed over the last century, so it is hard to compare 20th-century cyclists to 21st-century riders. This is why we will be looking at more than just their speeds and their athleticism.
#10 – Peter Sagan
Many currently view Sagan as the cryptic bad boy of cycling.
It's hard not to love Sagan, even before you watch him cycle. He is strange, funny, and unpredictable. You never know what he is going to say next in an interview and he is a real showman.
You probably remember those videos of him working out in the gym during lockdown with a Viking helmet on. He gave no explanation and has never acknowledged it in an interview.
The good news is that he can back all of that up with his skill on the bike too.
Sagan is currently a three-time world champion, a European champion, a Tour California champion and has won multiple stages of the Tour De France.
He is only 10th on this list at the moment as he hasn't finished his career and we think he has much more to offer.
#9 – Sir Chris Hoy
Hoy was an indoor cyclist, not an outdoor cyclist – but we think he deserves to be celebrated.
Hoy is the most successful indoor cyclist of all time. Hoy has 6 Olympic gold medals and 11 World Championships Gold Medals that he won over 2 decades of competitions.
Not only did he win a lot, but he won consistently.
We know that Hoy thinks the key to winning races is to put in the effort when you are training. Here are the best stationary bikes to improve your cardio and level up your training routine.
#8 – Marianne Vos
Vos has dominated every type of cycling she has taken up – not only has she been winning medals in road cycling but she has also been a champion in cyclo-cross, track, and mountain biking.
We have no doubt that Vos will go down as the best female cyclist of all time and possibly the best cyclist of all time full stop.
#7 – Mark Cavendish
Cavendish's story is inspirational on every level.
He left school at age 13 and ended up using cycling to escape a very difficult life. He went on to dominate the sport and win everything worth winning in the world of cycling.
Cavendish was particularly celebrated for his sprinting ability.
No matter how far behind the leader he was at the end of the race, you could never truly count him out because of his explosive sprints.
Cavendish has been involved in some of the most exciting racing sprint finishes of all time.
#6 – Geraint Thomas
Known by many in the world of cycling simply as G – he is a fan favorite for his down-to-earth attitude and electric sense of humor.
The Welsh Wonder is a three-time world champion, had 2 Olympic gold medals, and has even won the Tour De France. But what is really special about G is that he can win medals in any kind of race – much like Vos.
After taking 2021 off due to a lack of races and a small injury, G has announced that he will be competing at the Commonwealth Games this year.
Good luck Geraint!
#5 – Marco Pantani
Pantani's, also known as The Pirate, legacy will live on forever thanks to his tragic end and the rumors of mafia involvement in his career.
But none of that will take away from the fact that he was the greatest climbing cyclist the world has ever seen. He was so good, we worry we will never see anyone like him again.
Pantani was a risk-taker on the road but was talented enough to get away with most of what he tried.
Pantani still holds the records for the fastest Mont Ventoux climb (46:00) and Alpe d'Huez climb (36:50) – two of the hardest stages of the Tour De France.
#4 – Sean Kelly
When you think of a cyclist who rides like they have nothing to lose – you have to think of Sean Kelly.
In his career, King Kelly won nine monument classics and 193 professional races. But he will be most remembered for the physical and mental toughness he exhibited while he was riding.
Kelly was working two jobs when he was offered the opportunity to cycle professionally – he worked on his father's farm in the evenings and in the day he was a bricklayer.
But he will be remembered as one of the toughest to ever cycle.
#3 – Miguel Induráin
Indurain won the Tour De France 5 times between 1991-1995. He is the only person to have won the Tour De France 5 years in a row. He holds the record for most total wins along with Jacques Anquetil, Bernard Hinault, and Eddy Merckx.
He was the youngest person ever to win the Spanish amateur national road championship – at 18.
#2 – Eddie Merckx
No one is surprised to see Eddie Merckx so high on this list.
The Cannibal ended his career having won 11 Grand Tour wins, conquered all five Monuments, and won three World Championships.
He won the Tour de France 5 times, the Giro d'Italia 3 times, and the Vuelta a España once. In total, Merckx won 525 races in 17 years.
When Merckx rode, it looked like he was barely trying, his pedaling technique was often described as "velvety".
He was the first of only two races to win the Cycling Triple Crown – the Giro d'Italia, the Tour de France, and the UCI World Road Race Championship all the same year.
The other winner was Stephen Roche.
#1 – Beryl Burton
It is impossible to talk about the greatest cyclists without mentioning Beryl Burton.
Burnton rode in the 60s, but she was setting times that riders today, with all their equipment and much higher fitness standards, still struggle to beat.
One of the best examples of Burton being a cut above the rest was her 12-hour time-trial run in 1967.
Burton rode 277.25 miles beating both the men's and women's records. It took 2 years for a man to pass that record and 51 years for a woman to do it.
She did all of that while being a mother and a housewife. Burton joked that she cycled so quickly because she had to get home to cook her family dinner every night.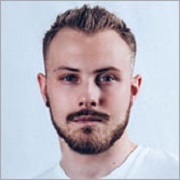 Taylor is an outdoors & sports equipment specialist, sports author, bike traveler, bicycling and skating expert, and smoke-free ride activist. He is also a regular reviewer of outdoor sports gadgets and accessories. About safety gear and biking facts he analyzes and gives his feedback to outdoorxsports. Writes and tests to help him, you, and us.