Bike riders frequently ask this question in various biking communities what size of bicycle helmet do I need?
What size helmet basically you need it mostly based on your head circumference.
So, if You want to get the perfect bike helmet simply you have to need to measure your head circumference. So, your head circumference size is your preferred helmet, that is what you need.
If you are searching how to get the perfect bike helmet, there is maybe you are not aware of head protection but it most important safety tools that you must need to wear.
However, there is some places have compulsory law to maintain bike helmet.
Well, and comfort fit is vital when you going to choose a bike helmet because an error fit helmet can cause a life-threatening injury.
To get your size fit helmet, take a flexible tape to measure your head circumference. At first focus on the largest part of your head, and it's about 1 inch on top of your eyebrows.
You can also do it with a string, just wrap the string around your head, and with a yardstick measure the length of the string.
There are 5 parameters of bike helmet size. If riders head circumference is below 20″ they need an extra small helmet, 20″ to 21.75″ needs small size, 21.75″ to 23.25″ needs medium size. 23.25″ to 24.75″ needs large size, and finally above 24.75″ needs an extra-large helmet.
A bike helmet's basic goal is to save your head from deep crash impact when a bike falls on an accident. So, it's so important to take the perfect fit and top-quality helmet for your head safety.
There is helmet sample size for slightly differ varies for helmet brands. So, you have to need to double-check head circumference for your targeted size.
Size is the number one basic and important thing when you are going to buy a helmet. So at first, it's important to give focus on your helmet size.
Your head should be adjusted on your head because without a correctly fitting helmet is basically garbage.
Maybe you ride on Mountain, BMX, or Cruiser bike but it's not a fact because there is a little bit of difference of the particular type of helmet.
So at first measure, your head circumference perfectly then chooses your helmet.
There is some other option you should need to focus on and helmet build structure or construction is one of them.
There are two types of helmets you have found on the market. One is hard-shell and another one is in- mold.
Both helmets designs provide enough protection but in-mold most technology most of the time is better than hard-shell technology.
There is you have lots of differences within the style, vents number, and durability.
There are some key points to compare these two types of helmets. Basically, Nonskater helmets are made of hard-shell and there is typically a thin layer around its middle part.
This tape portion manages the rough edges of the helmet plastic shell and makes the helmet comfortable to use.
But in mold shells, there is you have a fused outer plastic shell and inner foam portion. In-mold helmets are very lightweight and crash absorbs efficiency is so better.
Vents options are also an important portion of the helmet. Cycling is just not riding its also physical activity. When you riding you probably sweat and if you are riding in the summertime, you feel hot. So, that is the important helmet you use that has enough vents.
More helmet gives you more airflow around your head and it makes your riding comfortable. Now old-style traditional helmets manage more vents compared to other skater-type helmets.
There is no big difference between traditional bike helmets and skater helmets. Traditional bike helmets are more lightweight and easily than skater helmets.
On the other hand, a skater helmet gives you better head coverage, is more stylish and most of the time it is fitted with odd-shaped heads.
When you are going to buy a helmet it's compulsory to check its CPSC (Consumer Product Safety Commission) sticker. Generally, you can find it inside the helmet.
All helmets in the US should maintain this CPSC quality standard. Here you have to remind it, all CPSC stickers are not the same looks.
When you riding on a mountain you should wear a mountain bike helmet and it gives you extra coverage and it must be needed for you. Because when you riding on mountain crashes could be happened all in direction. So, you need more coverage over your occipital and temporal regions.

What Size Bike Helmet for 3 Year Old?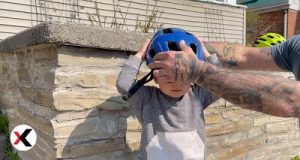 If your 3 years old kid is wanted to riding a bike then it is important to know what size bike helmet for 3 years old?
Sometimes guardians think their child doesn't need a helmet but it is really dangerous and it's important they should take a helmet.
When your kids are riding on you can't help but most of the time you worry about their safety. There are statistics data show lots of bike accident happed.
Sometimes that injury becomes deadly so it's important when your kids riding, they should wear a properly fitted bike helmet.
So here we are trying to give you a proper guideline of what sizes of bike helmet you need.
What Size Bike Helmet for 5 Year old?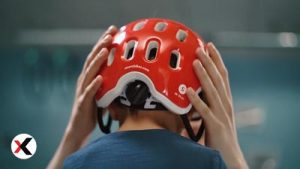 Lots of guardians ask this question what size bike helmet for 5 year old?
The answer is simple if your child's age is 5 years then your child's helmet size should be 50 to 51 centimeters.
It's always amazing to see when a kid wearing a helmet but if the helmet doesn't fit perfectly, then your kid isn't getting the best protection, and it's very risky for them.
A wrong fitting helmet common signs are it's too small or big, moves slightly tilt back too far distance.
What Size Bike Helmet for 7 Year Old?
7 years is a growing age and this time kids want to do something new and enjoyable. So there is a question coming out what size bike helmet for 7 year old?
In 7 years your child needs 53 Centimeters sizes helmet and most of the time this size is perfect for your child.
What Size Bike Helmet for 9 Year Old?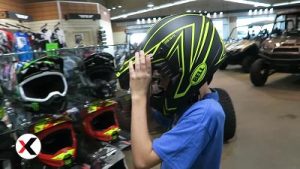 When kids are growing up they love riding and we know riding is popular for kids' playtime. There are many people who wanted to know what size bike helmet for 9 year old?
Basically, at the 9-year age range riders 53 to 54 centimeters sizes helmet. There are maybe some sizes a little bit of change but most of the time sizes are the same.
What Size Bike Helmet for 10 Year Old?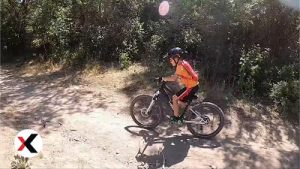 A 10 years kids basically need 53 or 54 sizes bike helmet. You may think this is the fixed answer of what size bike helmet for 10 years old?
But that is not all in all exact fixed, this variable may be change because it basically depends on a person head circumference size.
What Size Bike Helmet for 13 Year Old?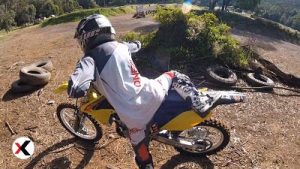 Generally, a 13 years old teenage guy needs a 54 to 56 sizes helmet but remember it mostly depends on their head circumference size.
So, you have got the answer what size bike helmet for 13 year old?
13 years is teenage and this time kids want to fly without wings. This ages kid most of the time go through rough and tough riding.
So for their safety, it's important to take a best fitted and strong helmet.
What Size Helmet for a 15 Year Old?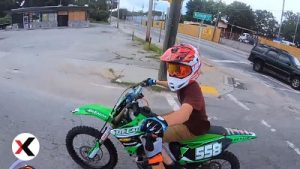 Maybe you are 15 years old and you want to know what size helmet for a 15 year old?
If your age is 15 then you need small sizes 52 to 54 cm sizes helmet. 15 years is growing age and sometimes it is difficult to choose the correct helmet size.
But you don't need too much worry you just need to measure your head circumference properly.
What Age Is 52-56cm Helmet?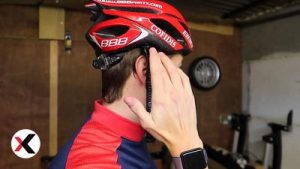 People often ask this question what age is 52-56cm helmet? 52 to 56cm sizes helmet basically small sizes helmet. The age range of 52 to 56cm is 15 to 24 years. So, this sizes basically a good option for young ages riders.
But when riders' exact age is 15 or 24 years there is sizes something little need to change.
Are Bike Helmets One Size Fits All?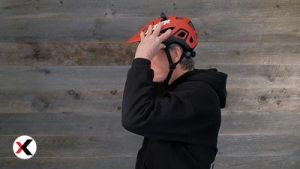 There is a common question coming out are bike helmets one size fits all?
Yes, there are some bike helmets one size fits all but these helmets are a lower price. For adjusting there is you have an internal strap to manage the helmet fit.
But when you are going through higher-priced helmets there is different sizes helmet you found.
Final Verdict
If you don't wear a well-fitted helmet it brings you lots of problems. So, it's important to measure your helmet size correctly.
If you don't do it, there is something going on wrong with you and may fall on serious injury such as breaking bones, road rash.
Cycling helmets are specially designed to release crash-hard impact. Once your helmet appears a collision through it even if you don't find any damage sign.
But when you are not sure you can repair it. Basically, a helmet's average lifespan is 6 years.
Don't keep your helmet in hot places like fireplaces, car trunks. Excessive temperature can damage the helmet foam and it could lose helmet shock absorbent.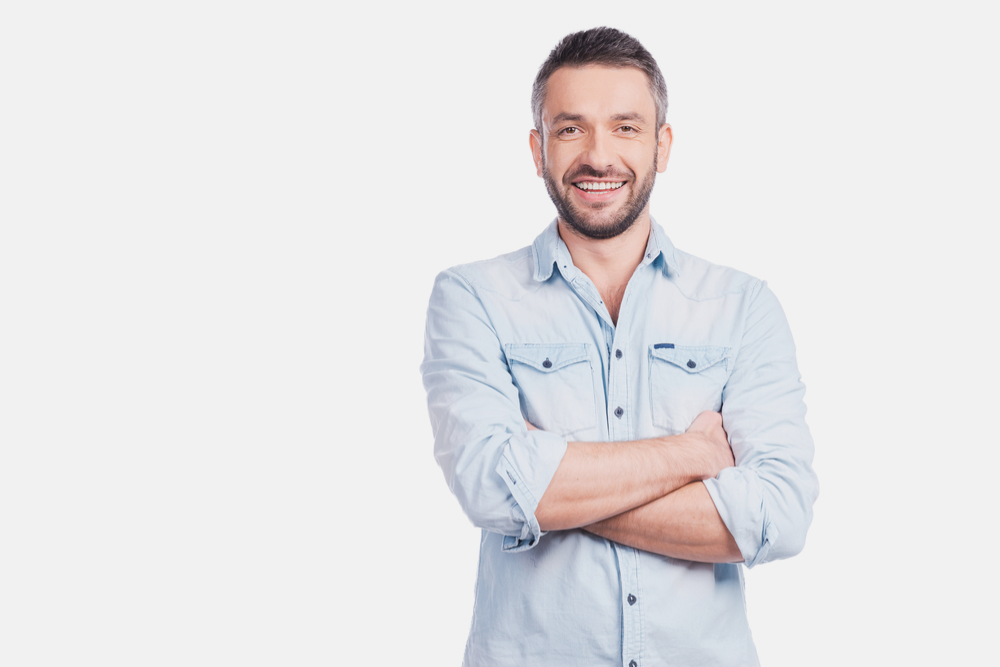 Steve J. Robin is the Senior Mountain Bike Review Editor at Outdoorxsports. Steve has lived in Heron Way, Milwaukie for 15 years. Steve earned his Bachelor's degree at the University of Wisconsin Milwaukee, which has extensive biking training facilities, he had taken up biking seriously as a teenager and later became obsessed with mountain biking. He is an obsessive mountain bike racer and rubbed shoulders with the bike and that he rides with, riding is so much more than a hobby for him with a mild addiction to Endomondo. On September 21, 2015, he released a five-and-a-half-minute mountain biking's video on YouTube that was to change his biking life. The video got a few thousands of views overnight as of today– the world went crazy for Steve. Since the video went viral, things changed fast; Steve found himself featured in MTB-MAG, joined a production as a stunt man.